Skin Care Products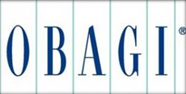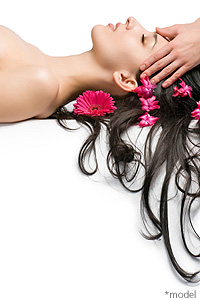 Obagi® is a physician created multi-step system to achieve healthier skin.  The products are great for normal, thick, pigmented, oily, flaky, or large-pored skin, and is recommended for all skin types, including medium and dark skin.  The cleanser and toner help to exfoliate the skin, which helps the top layers turn over frequently.  This promotes fresher, healthier looking skin, and may prevent break-outs.
The Obagi Nu-Derm® System is a home skin health restoration program incorporating prescription strength products to restore your skin's health.  It is designed to reduce hyperpigmentation and sun damage, refines skin texture, normalizes oil production, hydrates skin, and gives you a healthy glow.  Unlike other products, Nu-Derm® penetrates the dermis and has the ability to correct many skin problems, including those deeper problems that other peels and exfoliation cannot reach.
As you age, your skin loses its elasticity and the flow of moisture slows, leading to drier, flakier skin.  Especially in a harsh environment like the desert in Las Vegas, damages from the sun, stress, lack of humidity, and smoking can take their toll.  The Obagi® system corrects surface discoloration, penetrating the skin to stimulate skin renewal, improve circulation, and rebuild collagen.  After only six weeks (one skin cycle), fresh new skin cells emerge to the surface and you will notice the difference.
To reverse damage, hydroquinone and Retin-A® are used.  Hydroquinone is a skin bleaching agent that helps to reduce pigment irregularity and age spots.  Retin-A® helps to reverse sun damage, wrinkling, and age spots.  It thickens the deeper layer of the skin, reorganizing it and reversing fine wrinkles – it is one of the only agents truly proven to reduce wrinkling.  If you live in Las Vegas, we recommend you start Retin-A.  Initially you may notice some dryness and flaking for up to 8 weeks, but the results thereafter are often dramatic and quite pleasing.

Nia24® is the first inside-out topical Niacin powered skin barrier-building system.  A patented MicroNutrient Delivery system brings a continuous release of niacin to the skin, while the skin's barrier is restored and signs of damage are reversed, ensuring stronger, better skin that's more resilient to sun damage.  The product range can be used on a variety of skin types, from oily to dry, from dark to light, and even those with very sensitive and delicate.
For more information on the Obagi® or Nia24® skin care system, contact our aesthetician at 702-897-1330 to schedule a complimentary appointment, or go to www.Obagi.com or www.nia24.com.