Welcome to Dr. Jaiswal!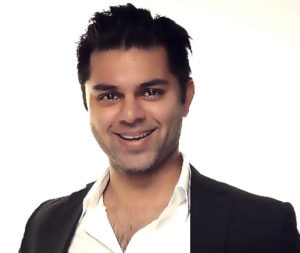 Welcome our newest addition, Dr. Rohit Jaiswal, MD to Hankins and Sohn Plastic Surgery Associates!
Dr. Jaiswal (or Dr. J as most call him) has been with us since July and brings extensive training and interest in all areas of plastic surgery. He has trained at some of the most recognized hospitals and institutions including the University of California, Berkeley, The Ohio State University College of Medicine, UC Davis Medical Center, and UNLV UMC Hospital.
He specializes in plastic surgery all over the body including facelifts, eyelid lifts, breast procedures, liposuction, body contouring, and tummy tucks. Dr. Jaiswal also has an interest in migraine headache treatment with Botox and surgical treatment for decompression of nerves.
We now offer in-office procedures including mini-facelifts, upper and lower eyelid lifts, and liposuction. This allows patients to avoid general anesthesia and a trip to the operating room, and allows a faster recovery time!
You can find examples of Dr. J's work in the gallery section. Give us a call to schedule your consultation with Dr. J!