Mini Facelift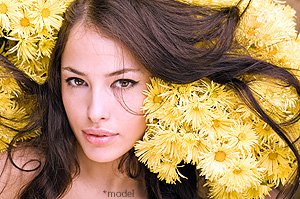 Dr. Hankins and Dr. Sohn feel that the "mini-facelifts" that you hear so much about in the media today offer an excellent alternative for many patients.  However, if you are searching for a mini-facelift surgeon in the Las Vegas area or in other parts of the country for that matter, you should be aware of several things:   First, the national companies that advertise things like "lifestyle lift" ™ or "quick lift" ™ are just naming a procedure that some plastic surgeons have a great deal of experience performing, but many don't.  There is no guarantee that you will get the results advertised, and the results are going to be related to the quality of the surgeon who "signs up" in your particular area with those companies.  Second, choosing a surgeon is a very important component of your overall surgical experience.  Is the surgeon associated with one of these national companies as concerned with your overall experience as a plastic surgeon with his own practice who understands the vital importance of happy patients – with a reputation for getting excellent results, safety, and consistency?  Finally, it is extremely important that you are realistic regarding your probable results and understand the alternatives -  unfortunately, this is the area where some of these national companies fall short.  Rather than a cookie-cutter approach where every patient is offered one type of lift – because that is all the doctor is trained to do, don't you owe it to yourself to consult with a plastic surgeon who has the full complement of skills and procedures that may be necessary to give you the best possible result?
Many patients, while desiring the rejuvenating effects of a facelift, are deterred by the recovery time, expense, or the extent of the surgery. Like the "Lifestyle Lift" ™, the mini-facelift offers an enticing alternative.  Because it involves less dissection of the tissues, there is considerably less bruising and discomfort and patients are able to return to their normal activities more quickly than after a traditional facelift. For these reasons, the mini-facelift is a great option for men, and women, seeking subtle rejuvenation.

Like the "lifestyle lift" ™, the mini-facelift relies on sutures placed in the deeper layers of the face to lift the soft tissue, which achieves a long-lasting lift; then the skin is re-draped to remove the excess.  Most patients can return to their social schedule/work schedule within one week.  There are normally no sutures to remove and the healed incisions, because they are kept to a minimum, are subtle and hidden in natural creases.  The mini-facelift can be done comfortably under local anesthesia to help make the surgery both safer, more cost effective, as well as easier to recover from.  In fact, our costs are very competitive with the national doc-in-a-box chain that markets procedures similar to our mini-facelift.
Dr. Hankins, in both Las Vegas, Nevada and at his practice in Lake Havasu City, Arizona has performed a mini facelift for over ten years.  He has performed hundreds of these procedures and has been extremely pleased with the results, as well as the longevity of the results in his patients.  Dr. Sohn in his practices in both Beverly Hills and Las Vegas has been performing the mini facelift for over six years, and has performed over three hundred of these procedures.

To determine whether you are an acceptable candidate for the procedure, schedule a complimentary appointment with Dr. Hankins or Dr. Sohn.  Contact us at (702) 948-7595 for more information on this exciting and powerful procedure for facial rejuvenation.