Mommy Makeover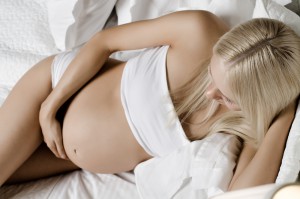 Being a mother is one of the most important, challenging, and rewarding responsibilities in the world, and busy moms deserve to feel happy and confident in their skin. Pregnancy, childbirth, breastfeeding, and other aspects of motherhood can cause a lot of changes to occur in the body. Fortunately, Mommy Makeover from Hankins & Sohn Plastic Surgery Associates can help women restore their pre-pregnancy figures according to their unique needs and goals. Each procedure is customized by our Las Vegas board certified plastic surgeons, Dr. W Tracy Hankins and Dr. Samuel M. Sohn, and can include a wide range of surgical and non-surgical cosmetic enhancement options.
We understand you may have several questions about Mommy Makeover, and we're here to help. Contact our practice today for more information or to schedule a complimentary consultation with one of our plastic surgeons.
Mommy Makeover Procedure
It's perfectly natural to want to feel confident and sexy in your own body, and our experienced plastic surgeons are dedicated to helping you achieve an outcome you can be proud of. The typical Mommy Makeover includes two primary procedures: tummy tuck surgery and breast lift (with or without breast implants). Additionally, the treatment plan can be modified to include liposuction, facial rejuvenation, and just about any other aesthetic enhancement technique we offer. In addition to surgical options, our non-surgical therapies can help to address common signs of aging on the face and body, firm skin, and improve skin tone and texture. When you arrive for your initial complimentary consultation, we will listen attentively to your concerns, answer your questions, and develop a treatment plan tailored to your anatomic indicators and expressed goals. Our skilled surgeons will recommend the optimal approach, and the final decision will be yours.
Mommy Makeover Recovery
Due to the highly customizable nature of a Mommy Makeover, recovery will depend on your unique treatment plan and rate of healing. If breast lift and tummy tuck surgery are performed, we recommend you plan for about two weeks off from work. If you have additional procedures completed, your downtime may or may not be longer, depending on the type of treatment. Drs. Hankins and Sohn will provide more details based on your individualized approach during your initial consultation. We strive to make your experience as pleasant as possible, and your results, comfort, and safety are our highest priorities.
Mommy Makeover offers numerous benefits, and we can help you determine if this procedure may be right for your individual needs and goals. Contact us today to find out more or to schedule a complimentary consultation with Dr. Hankins or Dr. Sohn.