Chemical Peels / Microdermabrasion / Dermaplaning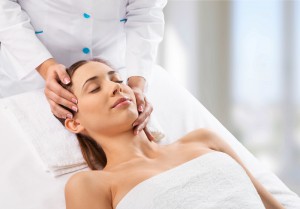 Designed to enhance the skin's appearance and calm the mind, our non-surgical facial and skin rejuvenation therapies offer numerous benefits. When you arrive for your initial complimentary consultation, our licensed medical aestheticians will listen attentively while you discuss your concerns and goals. They will then develop a customized treatment plan that can help achieve your desired outcome. Our MedSPA should feel like a peaceful retreat where you can focus on improving the look and feel of your skin. Furthermore, our versatile techniques can be used alone as a quick and gentle skin refresher or as part of a more comprehensive aesthetic program. Whatever your cosmetic needs, we're here to help.
If you would like to learn more about our facial rejuvenation options, please contact our plastic surgery office today. Our friendly and knowledgeable team can answer questions or help you to schedule a complimentary consultation.
Chemical Peels
Designed to repair and refresh the skin, chemical peels from our luxurious medical spa can help you achieve the supple, youthful-looking skin you desire. Our extensively trained medical aestheticians offer the latest professional skin treatments from SkinCeuticals, SkinMedica®, and VIAesthetics. Each one is comprised of an innovative selection of ingredients that are blended to optimize your results. We understand everyone has unique needs and sensitivities, and we will customize your experience to best address your concerns and skin type. If you would like to extend the benefits of your chemical peel, we can recommend high-quality skin care products that support your results long-term.
SkinCeuticals Micropeel + Micropeel Plus
The Micropeel and Micropeel Plus treatments use glycolic and salicylic acid, respectively, to produce smoother, more supple skin that's as beautiful to see as it is soft to touch. A wide range of blemishes and imperfections can be addressed with these versatile solutions, including fine lines and wrinkles, tone and texture concerns, and mild skin laxity.
SkinMedica® Vitalize Peel®
Ideal for individuals with mild to moderate blemishes and imperfections, the Vitalize Peel® can refine the skin to reduce wrinkles, roughness, dullness, and other concerns. One peel can achieve noticeable improvement in the look and feel of the skin, with more dramatic enhancement after three-to-six sessions.
SkinMedica® Rejuvenize Peel®
Formulated to address moderate to severe skin imperfections and deeper wrinkles, the Rejuvenize Peel® offers advanced treatment to refresh and revitalize the skin. As with the Vitalize Peel®, this technique can provide visible benefits after a single treatment; however, more comprehensive improvement can be achieved with a series of three-to-six peels.
VI Peel®
Using a proprietary blend of vitamins and acids, the VI Peel® can shrink pores, reduce hyperpigmentation, refine tone and texture, and minimize creases for more radiant, youthful-looking skin. The powerful solution encourages collagen and elastin production for comprehensive enhancement that continues to develop over weeks and months. In addition to an in-office session, the VI Peel® includes an at-home skin care regimen to further extend and improve the effects.
Microdermabrasion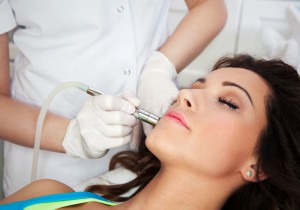 Microdermabrasion is a method of facial rejuvenation that removes dead skin cells through exfoliation in order to produce smoother, brighter, more youthful-looking skin. This treatment can soften the skin and reduce the appearance of many common signs of aging, including fine lines, brown spots, and dullness, as well as other blemishes. Microdermabrasion is a minimally invasive procedure that typically causes little to no discomfort and requires minimal downtime.
Microdermabrasion uses microparticles or a diamond-tipped wand to slough off the top layer of the skin (dermis), and stimulate new, fresh skin growth. This technique can also thicken collagen, which is designed to produce the taut, soft skin of youth. Collagen is a protein in your skin that's usually abundant when you're a child and makes skin appear firm and smooth. Collagen production can decline during the natural aging process, leading to skin laxity and uneven tone and texture. Our skilled medical aestheticians can help to restore the youthful look and function of your skin with microdermabrasion.
Dermaplaning
Dermaplaning, also called dermablading, is another type of skin exfoliation treatment designed to level the topmost layer of skin and remove the fine vellus hair (peach fuzz) that often grows on the face. Dermaplaning is very different from microdermabrasion. This technique is designed to gently shave away dead skin cells and peach fuzz without harming the deeper tissues. Dermaplaning can achieve instantly smoother, more vibrant skin with little to no discomfort or downtime. This procedure is also considered to be a non-traumatic method of skin rejuvenation, and can be used alone or in combination with other skin enhancements for more comprehensive results. Dermaplaning is often popular with pregnant and nursing women, as there are no chemicals or peeling agents applied to the skin.
Non-surgical facial rejuvenation can help improve your skin's appearance. Contact our office today to learn more or to schedule a complimentary consultation.