Ultherapy®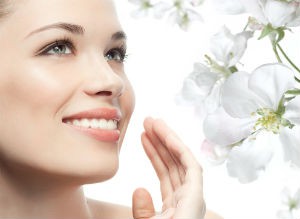 Considered to be one of the most effective non-invasive skin tightening systems available today, Ultherapy® can help you tighten and firm the skin on your face, neck, and body with little or no downtime. Ultherapy® uses ultrasound energy to stimulate collagen production deep within the skin, helping to lift and contour the treated area. FDA-approved, Ultherapy® can be used alone or in combination with other surgical and non-surgical cosmetic enhancements. Our skilled medical aestheticians offer this state-of-the-art skin rejuvenation procedure at our luxurious MedSPA. During your initial complimentary consultation, we can determine if Ultherapy® can help you achieve your aesthetic goals.
For more information about Ultherapy®, contact us today. Our friendly and knowledgeable medical team can answer your questions and help you schedule a complimentary consultation.
Ultherapy® Procedure

Each treatment plan will be customized to suit the singular needs and goals of the patient. As a result, treatment times can vary depending on the size and number of areas treated, though they typically range from about 30-to-90 minutes. During the procedure, the Ultherapy® handheld applicator will be used to deliver waves of ultrasound energy into the desired area. This technology can heat the deeper tissues and stimulate collagen production, which can then firm, lift, and strengthen skin in the targeted region. One therapy session can provide noticeable improvement in skin inelasticity, and a series may be recommended to optimize your results.
Ultherapy® Recovery
Many patients experience no downtime, and you should be able to return to normal activity immediately after the procedure. Some minor swelling and redness in the treated area is common, and these symptoms should fade quickly. Results should begin to develop gradually over the course of a few months, helping to ensure a beautiful, natural-looking outcome.
Would you like to know more? Contact our practice today for more information or to schedule a complimentary consultation with one of our skilled medical aestheticians.