Liposuction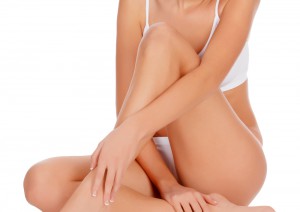 Targeted fat reduction can help you achieve the body contour you've always desired, particularly if diet and exercise have proven ineffective. Our Las Vegas plastic surgeons, offer a variety of liposuction options at their state-of-the-art practice. To provide you with the best care and results possible, our surgeons are trained in the most advanced techniques available, including ultrasonic-assisted liposuction (UAL) and laser lipolysis. During your initial consultation, Dr. Hankins or Dr. Sohn will determine the ideal approach for you based on your anatomic needs, cosmetic goals, and time constraints.
For more information about the types of liposuction available at our practice, please follow the links below or contact our office today. We can answer your questions or help you schedule a complimentary consultation.
Traditional Liposuction
Medically referred to as tumescent liposuction, traditional liposuction uses a tube called a cannula to physically break up fatty tissue and remove it via suction. This method can be used on a wide range of body regions, and it may be the best approach for certain types of fatty tissue. During your consultation, Dr. Hankins or Dr. Sohn will inform you if they recommend this technique, and they will explain how it can optimize your results.
Recovery From Liposuction
Following your procedure, you should be able to return home the same day. Bruising, swelling, and tenderness in the treated area is normal, and we can provide prescription medication to help manage your pain. In many cases, you should be able to return to regular activity, depending on how strenuous your day-to-day duties are, in approximately seven days. If you combine liposuction with another cosmetic procedure, such as tummy tuck surgery or breast lift, your recovery may be extended.
SmartLipo®
SmartLipo® utilizes laser energy to help melt and remove fat, reduce bruising, and firm the skin all at once. Often performed under local anesthesia, SmartLipo® can reduce the amount of downtime associated with liposuction, allowing as little as two-to-three days off from work. Since the procedure can be completed while you are awake, it may be more cost effective than other modalities, depending on your unique treatment plan. Additionally, laser liposuction can help to tighten skin, unlike traditional liposuction.
SmartLipo® Procedure
Smartlipo® is a three-part operation. In the first phase, Dr. Hankins or Dr. Sohn will administer a diluted local anesthetic solution, which numbs the treatment area. The surgeon then uses the SmartLipo® device to gently heat the skin, melt the fat, and cause tissue coagulation. Tissue coagulation can help to minimize swelling and bruising. Once the fatty tissue is softened, cannulas (small tubes) will be used to remove the fat and contour the area. During your initial consultation, Drs. Hankins or Sohn will determine how much tissue can be removed based on your needs and goals.
SmartLipo® Recovery
After the surgery, you will need to wear compression garments on the treated area for about six weeks. A few stitches will be needed to close the small incisions used for the cannulas, and these sutures will be removed after approximately one week. While everyone heals at a different rate, most patients can return to work and normal activity two-to-seven days after the procedure. You may begin exercising after seven days, or when Dr. Hankins and Dr. Sohn suggest it is safe to do so. *You should see significant enhancement in your body contour after about three or four weeks, with full effects visible after six months.
*Individual Results May Vary
VASER® LipoSelection®
LipoSelection® by VASER® is an innovative liposuction system that utilizes ultrasonic waves to break up and liquefy excess fat in a targeted area without harming surrounding tissue. This technique is designed to achieve smooth, consistent results with less discomfort, bruising, and swelling than traditional tumescent liposuction. Additionally, it's possible to contour smaller regions of the body, such as the neck or the ankles, with great precision and natural-looking results. VASERlipo® can be performed using either local or general anesthesia, and Drs. Hankins and Sohn will determine which option better suits your treatment plan during your initial consultation.
VASER® LipoSelection® Recovery
After the procedure, you will have to wear compression garments for a short period of time to help achieve the desired result. Recovery following VASERlipo® will vary depending on your unique rate of healing, but some patients can return to work and light activity within a couple of days. It's important to avoid strenuous activity for at least two-to-three weeks, or as long as Dr. Hankins and Dr. Sohn recommend. *You should notice immediate improvement in the treated area, and your results will continue to improve over the next three-to-four months.
*Individual Results May Vary
If you have additional questions about liposuction, or if you would like to schedule a complimentary consultation, please contact our office today.