Breast Lift (Mastopexy)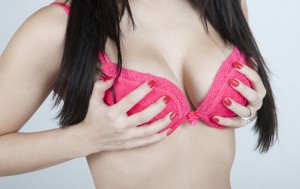 The natural process of aging can lead to changes in breast shape and position over time. Pregnancy, breastfeeding, and gravity also can have an effect on the fullness and firmness of the breast. Other common concerns include nipples that point downward or breasts that hang below the breast crease. A breast lift (medically referred to as mastopexy) will both raise and shape the breast to achieve a more youthful appearance. There are many different types of breast lifts available, and our board certified plastic surgeons, have extensive experience with the most advanced techniques available. Furthermore, they will tailor the procedure to suit you as an individual. During your initial complimentary consultation, they will analyze your breast shape, skin elasticity, and volume. Depending on your anatomic needs and cosmetic goals, they may recommend a traditional lift or another approach. Patients who have lost volume or wish to increase their breast size may prefer to utilize breast implants in conjunction with the breast lift to obtain the desired shape and fullness.
If you have additional questions, our friendly and knowledgeable medical team can help answer them. Contact us today for more information or to schedule a complimentary consultation.
Types of Breast Lifts
In the periareolar lift, or donut mastopexy, an incision is made around the circumference of the areola (pigmented area around the nipple). This technique is only used when a modest lift is needed. This approach can also be used to decrease the overall diameter of an enlarged areola to create a more aesthetically pleasing size.
The vertical lift, also called a short-scar or lollipop mastopexy, is the most common lift that we perform. It allows for significant reshaping and lifting of the breast. The end result is a breast that is firmer, shapelier, and "perkier." Sutures are placed internally and anchored to the chest wall to help hold the tissue in its elevated position. The incision runs around the areola and vertically down the breast, creating a scar that looks like a lollipop. The scars should flatten and fade over time, and we offer laser skin resurfacing options that can further reduce the appearance of these marks.
The inferior pedicle, anchor technique, or Wise pattern is an approach that typically will be used when the breasts are particularly large or especially pendulous. This method leaves an anchor-shaped scar. In addition to the incision around the areola and vertically down the breast, there is a scar hidden along the breast fold. This technique is rarely used, and your anatomic needs and desired outcome will determine if this procedure may be right for you.
Lift with an implant. If your breasts are smaller than you desire, a breast lift with implants can give you the additional volume you're looking for, especially in the upper part of the breast. This is the area most affected by volume loss after nursing. It will also allow for increased projection and a shapelier, firmer bust. The implants are often placed below the muscle to allow good coverage over the implant and to help support it in the elevated position.
Breast Lift Recovery
Depending on your unique treatment plan, surgery typically lasts between one and four hours. General anesthesia will be used, and you should be able to return home the same day. To help you manage the discomfort, we will provide prescription medication. You should rest and relax at home for about one-to-two weeks, after which time you can return to work and normal activities if you feel comfortable. If breast implants were placed, you should not lift anything heavier than five pounds for the first two weeks. Additionally, you should not participate in strenuous activities for at least a month, or as long as our surgeons recommend. Some swelling may continue for several months or longer, but you should begin to see the outcome almost immediately.
During your complimentary initial breast lift consultation we will review your goals and discuss the possible ways of achieving them. Contact our office today for more information or to schedule an appointment.