Face Lift / Neck Lift
What is a facelift?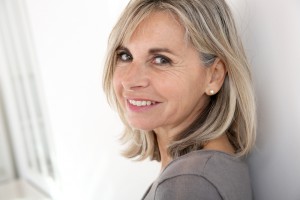 Facelift and neck lift are terms used to describe a variety of techniques that can help restore volume, contour, and shape to the face and neck. As you age, stresses on your face caused by gravity, sun exposure, and changes in collagen elasticity can allow wrinkles to form and have an effect on your youthful appearance. Our skilled plastic surgeons, Dr. W. Tracy Hankins and Dr. Samuel M. Sohn, can enhance your cheeks, jowls, and neck if you are concerned about these areas. You must remember, however, that a facelift does not stop the natural aging process—it merely helps to rejuvenate and restore a more youthful look by removing excess skin and fat, creating a more refreshed appearance. In addition to facelift and neck lift, we offer a range of complementary facial rejuvenation techniques, including browlift, eyelid surgery, fat grafting, and non-surgical cosmetic treatments. When you arrive for your initial consultation, Dr. Hankins or Dr. Sohn will develop a customized treatment plan tailored to your needs and goals.
For more information about facelift, or to schedule a complimentary consultation with one of our board certified plastic surgeons, please contact us today.
Choosing Your Facelift Surgeon
When choosing a surgeon for your procedure, make sure that he or she is certified by the American Board of Plastic Surgery. This is the highest level of achievement and certification that the specialty allows, and it indicates extensive training and skill. Dr. Sohn and Dr. Hankins are both certified plastic surgeons. It's also a good idea to look at facelift before-and-after photos to make sure that you are satisfied with the appearance of patients who have had the procedure. Different techniques can provide different results, and that can be dependent on the skill and aesthetic eye of the surgeon. Beware the gimmicks and the mass-marketing campaigns. Promises of no downtime and long-lasting results are usually inaccurate and are often mutually exclusive. At Hankins & Sohn, we prefer a natural appearance, not an "operated on" look. Plastic surgery should be individually tailored to your needs, not the needs of "almost everyone." Dr. Sohn and Dr. Hankins have performed thousands of facial aesthetic procedures, and they have the keen aesthetic eye and talent to help you achieve your goals.
Facelift Cost
One of the most common questions we hear from patients is about the cost of facelift surgery. This procedure can range in price depending on many factors, including the technique used and the complexity of the case. Many patients also elect to combine multiple modalities – fat grafting or non-surgical rejuvenation methods, for instance – which will also affect the final expense. In general, facelift surgery can cost anywhere from about $7,000 to $20,000 or more. It's important to remember that the total price will include the surgeon's fee, hospital facility fee, anesthesia fee, and other related expenses. Our medical team will go over the details of your treatment plan and the associated fees so you can be prepared for the full cost. Many practices only provide the surgeon's fee, so you should always confirm what an estimate includes when comparing. As a service to our patients, we work with reputable medical lending agencies that can help you bring the cost of the procedure into your budget.
Full Facelift Vs. Mini Facelift
If your concerns are focused primarily on the lower area of your face, including the mouth, jawline, and chin, a mini facelift may be more appropriate for your needs and goals. This procedure is a more conservative option for patients who do not have significant signs of aging on their neck or midface. A shorter incision is used and recovery is often faster with a mini facelift. You can learn more about this procedure on our mini facelift page. Our plastic surgeons will discuss this option with you during your initial consultation if it can optimize your outcome.
Facelift Procedure
Facelift and neck lift surgery essentially do the same thing but in slightly different areas. In many cases, optimizing the outcome can require addressing both regions simultaneously. The two procedures are designed to trim excess skin and lift the tissues of the treated area to a higher, more youthful position. There are a multitude of approaches that can be used, and the right technique for your needs and goals will be discussed during the initial consultation.
Depending on your unique treatment plan, the incisions typically will be hidden in the hairline and in the natural creases around the ear. Muscle tightening procedures performed under the skin allow our surgeons to address loose musculature that can contribute to droop. *This is an essential step to achieving the longest-lasting result possible. Sometimes additional procedures will be concurrently performed to help provide more comprehensive rejuvenation, so your facial features appear harmonious and age well together. If you have other areas of concern, you should feel comfortable discussing them with Drs. Hankins and Sohn.
*Individual Results May Vary
Facelift and Neck Lift Recovery
Aesthetic facelift surgery takes about two to four hours, and you should be able to return home the same day. You will experience some swelling, tenderness, and bruising, which is normal. Dressings will be placed around the treated area, and Drs. Hankins and Sohn will discuss with you how to care for these bandages. Medication will be prescribed to control your pain, and we always strive to make your experience as comfortable as possible. You should relax at home for one to two weeks, after which you may be able to return to normal activity. If bruising remains, you are welcome to use makeup to cover these effects. It's important to note that everyone's healing rate is unique, and you should listen to your body if you need more time to recover. We do recommend a regimen of herbal supplements that will be provided prior to surgery to help rapidly improve your recovery. Some swelling may continue for a few months, and final results can take up to a year. *However, you should notice significant improvement in the treated area within the first month.
*Individual Results May Vary
Frequently Asked Questions (FAQs) About Facelift Surgery
Do you have additional questions about facelift surgery? Our experienced plastic surgeons have answered some of the most common inquiries about this procedure. We hope this information can help you to make the best decision for your cosmetic goals. For more assistance, please reach out to our friendly and knowledgeable medical team.
What areas of concern can a facelift treat?
This procedure can be customized to suit your anatomic characteristics and expressed goals, and treatment can even include a neck lift and/or cosmetic injectables to further enhance the effects. A typical facelift includes trimming excess skin, reducing excess fatty tissue, and tightening lax muscles. Tissues that have begun to sag will then be elevated to a higher, more youthful position. Care is taken to provide a natural-looking result that doesn't appear "windblown" or treated. Thus, common signs of aging like deep wrinkles, sagging skin, and jowls can be corrected with a beautiful and long-lasting outcome.
Are there any limitations to what a facelift can achieve?
While facelift surgery can provide dramatic yet natural-looking facial rejuvenation, there are some concerns that are best treated with another approach. Facelift surgery alone will not add volume to the under-eye area or the cheeks, nor will this method smooth away fine lines. However, cosmetic injectables can be used to soften wrinkles, fill creases, and restore facial volume. Additionally, facial fat grafting, which uses your own fatty tissue, can be applied with many of the same benefits. One or both of these methods often can be added to your treatment plan. Our surgeons will discuss your desired outcome and provide options designed to give you the results you're looking for.
Where are the incisions located?
Depending on the particulars of your treatment plan, the techniques used to achieve the discussed results may vary. In many cases, an incision will be made along the hairline below the temple and within the natural ear creases. This allows our surgeons to conceal the marks as much as possible. Other incisions may be required, including under the chin, if you are also having a neck lift or another aesthetic procedure. Dr. Hankins or Dr. Sohn will review the specific locations of the incisions with you during your initial consultation. The most important thing to remember is that our physicians make every effort to keep the scars as inconspicuous as possible, and laser skin resurfacing may be helpful in further reducing their appearance.
Is facelift surgery painful?
Some discomfort should be expected, but we prioritize your experience at every stage of treatment. Swelling, tenderness, numbness, and bruising are common effects that should fade with time. We will provide medication to manage your pain, and most patients report that the minor unpleasantness passes quickly and is well worth the outcome. We can also recommend additional tips to enhance your recovery, including elevating the head when lying down and utilizing arnica montana, a supplement known to help reduce inflammation.
When will I be able to return to normal activity?
Most patients can return to their normal routine after one to two weeks, and this estimate will vary depending on your individual treatment plan (including whether you are having one or more procedures performed) and your unique rate of healing. If facial fat grafting is performed, swelling may continue for a little bit longer than facelift surgery without fat transfer. You should also avoid strenuous activity and exercise (jogging, biking, many types of sports) for at least a month. Our skilled team can provide more details if you have questions about activity. After a couple of months, some signs of treatment may still be visible, but you should have an excellent idea of what the final results will look like.
When will I see results?
The majority of the benefits will be visible after a few months; however, some minor swelling and inflammation may persist for some time after—effects you may not even be aware of. Patients are typically considered fully recovered after about a year. While this process may require some patience, the outcome should be noticeable without being conspicuous. Furthermore, the enhancement should last many years as long as you take excellent care of your skin.
Are there any alternatives to facelift surgery?
If you prefer a minimally invasive approach or are not yet ready for a facelift, there are a multitude of options to help you achieve a more youthful-looking appearance. BOTOX® Cosmetic and dermal fillers can be used to address fine lines and volume loss, as well as provide greater refinement of certain features. Skin tightening and body contouring technology can also allow you to effectively address mild skin laxity and excess fatty tissue. To learn more about your options, please explore our non-surgical treatments page for additional ideas about the latest cosmetic options.
Is a facelift without surgery possible?
A non-surgical facelift using cosmetic injectables and/or skin tightening treatments can address mild to moderate concerns; however, this approach cannot treat significant skin laxity, deeper wrinkles, and loosening tissues. For the most comprehensive results, a facelift can provide noticeable yet natural-looking rejuvenation. In many cases, patients may wish to combine non-surgical and surgical techniques to achieve their desired outcome. We will discuss all your options during your initial consultation to help you determine the best approach for you.
What is a liquid facelift?
A liquid facelift, or non-surgical facelift, is a procedure that uses dermal fillers and cosmetic injectables to soften wrinkles and restore volume to the face. The most common injectables used include BOTOX® Cosmetic, the JUVÉDERM® family of products, Restylane®, Radiesse®, and others. These are administered into the skin to provide rapid but temporary improvement in the treated area. Facelift surgery offers long-term results for individuals who prefer lasting rejuvenation.
To find out if you are a good candidate for a facelift or other facial cosmetic surgery, or to obtain additional information, contact our offices at (702) 948-7595 to schedule a complimentary appointment.