Face Lift / Neck Lift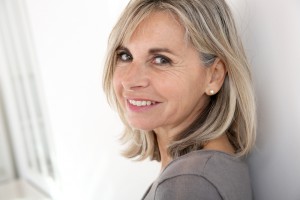 Facelift and neck lift are terms used to describe a variety of techniques that can help restore volume, contour, and shape to the face and neck. As you age, stresses on your face caused by gravity, sun exposure, and changes in collagen elasticity can allow wrinkles to form and have an effect on your youthful appearance. Our skilled plastic surgeons, Dr. W. Tracy Hankins and Dr. Samuel M. Sohn, can enhance your cheeks, jowls, and neck if you are concerned about these areas. You must remember, however, that a facelift does not stop the natural aging process—it merely helps to rejuvenate and restore a more youthful look by removing excess skin and fat, creating a more refreshed appearance. In addition to facelift and neck lift, we offer a range of complementary facial rejuvenation techniques, including browlift, eyelid surgery, fat grafting, and non-surgical cosmetic treatments. When you arrive for your initial consultation, Dr. Hankins or Dr. Sohn will develop a customized treatment plan tailored to your needs and goals.
For more information about facelift, or to schedule a complimentary consultation with one of our board certified plastic surgeons, please contact us today.
Choosing Your Facelift Surgeon
When choosing a surgeon for your procedure, make sure that he or she is certified by the American Board of Plastic Surgery. This is the highest level of achievement and certification that the specialty allows, and it indicates extensive training and skill. Dr. Sohn and Dr. Hankins are both certified plastic surgeons. It's also a good idea to look at facelift before-and-after photos to make sure that you are satisfied with the appearance of patients who have had the procedure. Different techniques can provide different results, and that can be dependent on the skill and aesthetic eye of the surgeon. Beware the gimmicks and the mass-marketing campaigns. Promises of no downtime and long-lasting results are usually inaccurate and are often mutually exclusive. At Hankins & Sohn, we prefer a natural appearance, not an "operated on" look. Plastic surgery should be individually tailored to your needs, not the needs of "almost everyone." Dr. Sohn and Dr. Hankins have performed thousands of facial aesthetic procedures, and they have the keen aesthetic eye and talent to help you achieve your goals.
Facelift and Neck Lift Procedure
Facelift and neck lift surgery essentially do the same thing but in slightly different areas. In many cases, optimizing the outcome can require addressing both regions simultaneously. The two procedures are designed to trim excess skin and lift the tissues of the treated area to a higher, more youthful position. There are a multitude of approaches that can be used, and the right technique for your needs and goals will be discussed during the initial consultation.
Depending on your unique treatment plan, the incisions typically will be hidden in the hairline and in the natural creases around the ear. Muscle tightening procedures performed under the skin allow our surgeons to address loose musculature that can contribute to droop. *This is an essential step to achieving the longest-lasting result possible. Sometimes additional procedures will be concurrently performed to help provide more comprehensive rejuvenation, so your facial features appear harmonious and age well together. If you have other areas of concern, you should feel comfortable discussing them with Drs. Hankins and Sohn.
*Individual Results May Vary
Facelift and Neck Lift Recovery
Aesthetic facelift surgery takes about two to four hours, and you should be able to return home the same day. You will experience some swelling, tenderness, and bruising, which is normal. Dressings will be placed around the treated area, and Drs. Hankins and Sohn will discuss with you how to care for these bandages. Medication will be prescribed to control your pain, and we always strive to make your experience as comfortable as possible. You should relax at home for one to two weeks, after which you may be able to return to normal activity. If bruising remains, you are welcome to use makeup to cover these effects. It's important to note that everyone's healing rate is unique, and you should listen to your body if you need more time to recover. We do recommend a regimen of herbal supplements that will be provided prior to surgery to help rapidly improve your recovery. Some swelling may continue for a few months, and final results can take up to a year. *However, you should notice significant improvement in the treated area within the first month.
*Individual Results May Vary
Contact Our Practice
To find out if you are a good candidate for a facelift or other facial cosmetic surgery, or to obtain additional information, contact our offices at (702) 948-7595 to schedule a complimentary appointment.