Mini Facelift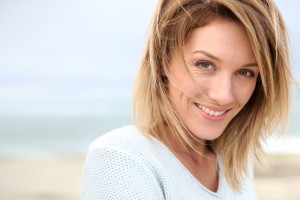 If you're not ready for a full facelift, mini facelift can often be an excellent alternative. Our board certified plastic surgeons, have performed this technique thousands of times with great success. *With their skill and experience, they can achieve beautiful results that are natural-looking and long-lasting.
If you have questions about mini facelift surgery, or if you would like to schedule a complimentary consultation with Dr. Hankins or Dr. Sohn, please contact us today.
There are many reasons why a patient may be better suited to a mini facelift than a full facelift. The primary purpose of a mini facelift is to address mild to moderate skin laxity and other common signs of aging on the lower face, including the mouth, jawline, and chin. This technique typically does not include a neck lift. Since less tissue is affected, mini facelift surgery often has a shorter recovery period than a full facelift. Every treatment plan will be customized, and this method can help men and women restore a more youthful facial appearance. During your initial complimentary consultation, Dr. Hankins or Dr. Sohn will recommend the best option for you based on your anatomic needs, desired outcome, and lifestyle preferences. Ultimately, however, the final decision will be yours.
*Individual Results May Vary
Mini Facelift Procedure
Mini facelift surgery typically utilizes a shorter scar to reach and restore the treatment area. To elevate the skin to a more youthful position, sutures will be placed deep within the layers of soft tissue, which can help to provide long-lasting results. Once the muscle and fat is lifted, the skin will be smoothly re-draped and the excess trimmed.
Mini Facelift Recovery
Mini facelift is typically an outpatient surgery, so you should be able to return home the same day as the procedure. In many cases, local anesthesia can be used, helping to enhance safety and to reduce the duration of recovery. Most patients report that they are able to return to work and regular activities within approximately one week, although your experience may vary. Incisions will be kept as small and inconspicuous as possible, and they are usually hidden behind the ear or in natural creases. Dr. Hankins and Dr. Sohn typically use dissolvable sutures, so they should not need to be removed. Before you leave the medical center, we will provide detailed instructions on how to care for yourself while healing, and medication will be prescribed to help manage any discomfort.
For more information about mini facelift surgery, or if you would like to schedule a complimentary consultation, please contact our office today. We look forward to speaking with you soon.