Fat Grafting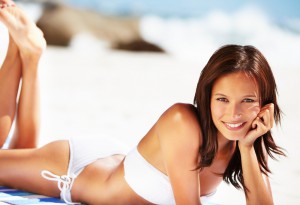 Also known as fat injections or fat transfer, fat grafting is an advanced contouring procedure that utilizes your own natural tissue to add volume to your face or body. At Hankins & Sohn Plastic Surgery Associates, fat grafting can be used to achieve a wide range of beneficial effects. Furthermore, this popular treatment is often added to other techniques to obtain more comprehensive results. Our board certified plastic surgeons, Dr. W. Tracy Hankins and Dr. Samuel M. Sohn, will determine if fat grafting can optimize your results during your initial consultation.
Fat grafting is an incredibly versatile technique. If you'd like to learn more about this treatment, or if you would like to schedule a complimentary consultation with Dr. Hankins or Dr. Sohn, please contact our office today.
Fat Grafting for the Face
Facial fat injections can be performed as a standalone procedure or in conjunction with a facelift or another rejuvenating treatment. This technique is designed to smooth deep creases and to add volume where there is a deficiency. Volume loss can occur as part of the natural aging process or due to an illness or adverse health condition.
First, fatty tissue will be harvested from an area of the body via liposuction. Generally the best regions for fat collection will be the stomach, hips, and thighs, and you can have input regarding the targeted spot. The fat will then be minimally processed and prepared for injection. Dr. Hankins or Dr. Sohn will precisely administer the injections into the area of concern. If the fat transfer is done in combination with a facelift, the tissue can be directly placed during the procedure. It's important to note, facelift recovery will be longer with this approach. However, the outcome can last even longer than with a facelift alone.
Fat Grafting for the Buttocks
Fat grafting for the buttocks is in many ways similar to facial fat grafting. Also known as a Brazilian Butt Lift, fat grafting for the buttocks is designed to enhance the volume and shape of the lower body. No implants or foreign objects will be used in this technique, which many patients find appealing. Again, fat will be harvested from a donor site, typically the abdomen, flanks, or thighs, although virtually any area or combination of areas could potentially be used. Since liposuction is a necessary step in this procedure, more comprehensive body contouring can be achieved as determined by your unique anatomic needs and cosmetic goals.
Fat Grafting for the Breast and Body
The buttocks are only one region of the body that can be addressed with fat injections. In certain cases, fat grafts also can be used to augment the breasts, fill defects, reduce rippling and visibility of breast implants, and soften contours. It's important to note, breast tissue and fatty tissue are different, and our doctors can help you determine whether breast augmentation with fat grafting alone or with implants can achieve the best possible outcome for you. If you would like to consider using your own tissue to enhance the size, shape, or appearance of your breasts, Drs. Hankins or Sohn will be happy to discuss your options during your initial complimentary consultation.
Fat grafting can also be used to improve the outcome of other procedures. If you're dissatisfied with the liposuction results performed by another surgeon, fat transfer can help to further refine your body contour.
Recovery Following Fat Grafting
Typically there will be little discomfort when recovering from fat grafting to the buttocks, breast, or body. There is usually little pain associated with the injection sites, and we can prescribe medication to help make the healing process as pleasant as possible. You may notice more tenderness in the area that received liposuction than where the fatty tissue was placed. During the first few weeks, it's important that you avoid sitting for long periods or sleeping on your back after a Brazilian Butt Lift. Pressure to the fat cells can cause them to be absorbed, which can lead to unwanted changes in the shape or size of the buttocks. There will be a small amount of volume loss that occurs after fat transfer, which our surgeons will take into consideration. Fat grafting offers long-lasting results; as long as your weight remains stable, the effects should be enduring.
Recovery from facial fat grafting combined with facelift tends to be more extensive. Fat transfer can cause additional swelling, which can take two months or more to subside. While healing can require more patience, the outcome typically provides a more youthful look than often can be achieved with the surgery alone. We offer a wide range of facial rejuvenation treatment options, and our surgeons will be happy to discuss them all. We will create a customized plan that best suits your needs, goals, and lifestyle.
If you have additional questions about fat grafting, we encourage you to reach out to our friendly and knowledgeable staff. Contact us today at (702) 948-7595 for more information or to schedule a complimentary consultation.