Rhinoplasty (Nose Surgery)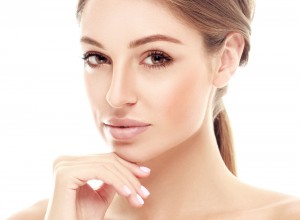 Due to its central location, the nose can have a significant impact on the overall appearance of the face. Nose reshaping surgery, known as rhinoplasty, can help to modify the size, shape, and angle of the nose so that it harmonizes with the other facial features. Additionally, rhinoplasty can also correct and repair functional issues, allowing a patient to breathe easier as well as to achieve a more aesthetically appealing look. Our board certified plastic surgeons, Dr. Hankins and Dr. Sohn, utilize the latest techniques to address a comprehensive range of simple and complex nasal concerns. If you're dissatisfied with your nose for cosmetic or functional reasons, our plastic surgery practice may be able to help.
If you would like to learn more about rhinoplasty, contact our practice today. Our friendly and knowledgeable medical team can answer your questions and help you to schedule a complimentary consultation.
Rhinoplasty Procedure
Rhinoplasty is a highly precise surgery that requires extensive training, abundant experience, and an artistic eye to achieve optimal results. Your needs and goals will be unique to you, and our plastic surgeons will discuss your plans during the initial consultation to form a clear idea of your desired outcome. Dr. Hankins and Dr. Sohn can address a multitude of concerns, including nasal humps, bridge width, nostril size, nasal tip angle, nose height, deviated septum, and more. Drs. Hankins and Sohn also recognize that men and women often have different aesthetic goals. We make every effort to ensure your final nose shape flatters you, and your care, comfort, and results are our highest priorities.
There are multiple rhinoplasty techniques available, including "open" and "closed" approaches. An open method involves creating an incision in the columella, which is the skin that separates the two nostrils. This option provides more direct access to the internal structures and nasal tissues. The closed method typically has no external incisions and can result in less swelling; however, it's not appropriate for every patient. Drs. Hankins and Sohn will inform you which treatment can give you the best result possible, and they can help guide your final decision.
Rhinoplasty Recovery
Nose reshaping surgery typically will be an outpatient procedure, and you should be able to return home soon after the operation. It's important for you to keep your head elevated for about the first week after surgery, and you can use several stacked pillows to help provide the right amount of lift when lying down. You should also take time off from work and regular activities for about 7-10 days, or as long as Dr. Hankins or Dr. Sohn recommend. Strenuous activity should be avoided for at least a month, and perhaps longer depending on whether the type of recreation could lead to a nasal injury. You will likely experience significant bruising and swelling on the face for the first two-to four days, which should subside quickly after that point. To enhance your comfort during this period, we can provide prescription medication to manage your pain. Some patience will be necessary during the healing process to ensure your outcome is as discussed. Within a few weeks of surgery, however, your nose should look normal to others. Although some minor swelling may continue to resolve over the next year, this may not be noticeable to you.
For more information on nose reshaping, or if you would like to schedule a complimentary appointment with Dr. Hankins or Dr. Sohn, please contact our office at (702) 948-7595.