IPL / Laser Skin Treatments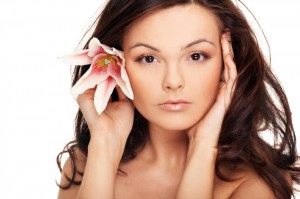 IPL (intense pulsed light) therapy is a non-surgical rejuvenation method that uses light-based technology to improve the tone and texture of the skin. Also called photorejuvenation, IPL is designed to correct skin irregularities on the face and body caused by the natural aging process, sun damage, acne scarring, freckles, and melasma. Our skilled medical aestheticians can utilize this treatment to reduce the appearance of fine lines and wrinkles, to help prevent early signs of aging, and to improve the complexion overall. Non-invasive and typically requiring minimal downtime, IPL is a popular cosmetic enhancement option for a wide range of people.
If you would like more information about our IPL skin treatments, or if you would like to schedule a complimentary consultation with our medical team, please contact our plastic surgery office today.
How it Works
IPL works by sending strong pulses of light into the skin, causing controlled damage to the treated area and typically leaving surrounding tissue unharmed. As a result, your skin should produce more collagen (which supports the skin and makes it feel firm) and shed dead skin cells at a more rapid pace. Newer and more refreshed skin can then rise to the surface for a smoother, brighter, and younger-looking appearance.
Benefits of IPL
Light-based technology can be used to address a wide range of cosmetic concerns, including:
Uneven skin tone and texture
Freckles and hyperpigmentation
Fine lines and wrinkles
Brown or red spots
Age and liver spots
Spider veins
Acne scars and active blemishes
Broken blood vessels
And more
Recovery Experience
To enhance your experience, a numbing cream will be applied to the skin before treatment. Most patients report little discomfort, and you should be able to return to normal activity immediately following the procedure. Afterwards, your skin may appear flushed for a few hours, although this effect should fade by the end of the day. Additionally, brown spots and areas of pigment will briefly become darker before eventually fading. We typically recommend a series of treatment sessions to optimize your results. Our medical aesthetician will develop a customized treatment plan designed with your needs and goals in mind during your initial complimentary consultation. You should be particularly diligent about wearing sunscreen after IPL therapy, as your skin will be more sensitive to UV damage for about a week or two.
Find out more by contacting our office today. Our friendly and knowledgeable medical aestheticians can help you find the ideal treatment plan for your needs during your initial complimentary consultation.