Male Plastic Surgery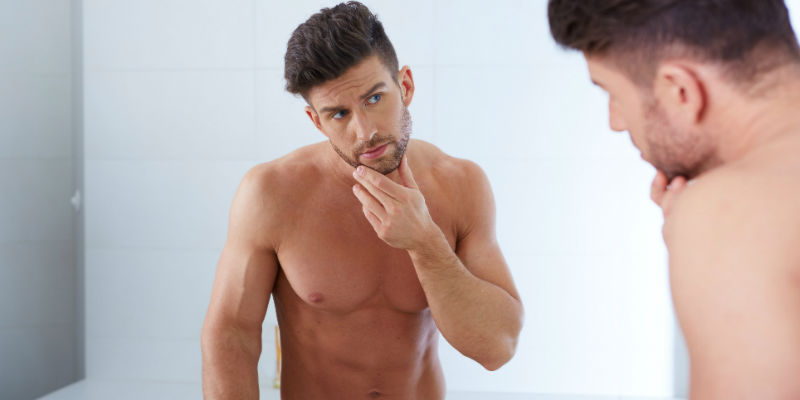 The benefits of plastic surgery and cosmetic enhancement are becoming more and more apparent to men. In fact, men are seeking out treatments to enhance the body and skin in greater numbers every year. A range of aesthetic enhancement procedures are available that can help you attain a more youthful and fit appearance, while providing results that look very natural and retain your masculinity. Dr. W. Tracy Hankins and Dr. Samuel Sohn offer procedures designed to reduce excess fat pockets that are resistant to diet and exercise, tighten the skin for a firmer and more toned look, smooth out signs of wrinkles and fatigue from facial features, reduce excess tissue and fat in the chest caused by gynecomastia, and much more. Our board-certified plastic surgeons strive to give all of our patients safe, confidential treatment with results that do not look like you've "had work done." With surgical and non-surgical cosmetic enhancement options available at our practice, we can help you achieve your goals and look as young as you feel.
Male Breast Reduction (Gynecomastia Treatment)
Excess glandular and fatty tissue in the chest can be a source of embarrassment for men. This condition, called gynecomastia, can be treated using the latest techniques, achieving a natural-looking result that's flatter and more masculine.
Post-Bariatric Body Contouring Surgery
Substantial weight loss is a commendable achievement, but this process can also leave behind loose skin that can cause irritation, rashes, and self-esteem issues. Post-weight loss body contouring can remove this excess tissue for a smoother silhouette.
Eyelid Surgery (Blepharoplasty)
Loose skin on the eyelids can make you appear tired, grumpy, or older than your age. This unwanted tissue can even impair vision if it becomes severe. Refresh and revitalize the eye area with eyelid surgery from our practice.
Tummy Tuck (Abdominoplasty)
Excess skin and loose muscles can cause the stomach to appear soft or even bulge outward. Tummy tuck addresses these common concerns, and liposuction can be added to the procedure for more comprehensive contouring of the midsection.
SmartLipo® Body Sculpting
Reduce fat in targeted areas with SmartLipo® liposuction. This advanced technique offers greater customization, smoother results, and better healing than traditional liposuction.
Face and Neck Lift
Trim excess skin, lift descending tissues, and tighten muscles on the face and neck for a more youthful appearance. Our plastic surgeons utilize the latest techniques to achieve a natural-looking outcome.
Rhinoplasty
Modify the size, shape, and appearance of the most visible facial feature. Rhinoplasty can alter the nose to better suit the proportions of your face. We customize every treatment to optimize the benefits for men, who have unique cosmetic goals.
Ear Surgery (Otoplasty)
If you have prominent ears, our plastic surgeons can modify the angle of your ears to sit further back and closer to your head. Regardless of age, otoplasty can enhance your confidence and improve your appearance.
Brow Lift
A heavy brow can make a man appear grumpy, tired, and older than his age. Brow lift surgery elevates the descending tissues to a higher, more youthful position and trims away inelastic skin for a smoother and more rested look.
Injectables and Dermal Fillers
Our selection of non-surgical cosmetic injectables and dermal fillers can restore volume, reduce fine lines and wrinkles, and address other common signs of aging using a minimally invasive approach.
Laser Skin Resurfacing
Rejuvenate the skin on the face and the body with laser skin resurfacing. This advanced technology enhances skin tone, texture, and appearance with little to no downtime and typically great results.
Skin Care Products
Enhance the skin from the foundation up. Our professional-grade skin care products can address common concerns or maintain strong, smooth skin with easy-to-follow daily regimens. We can help you choose the perfect products for your needs and goals.
If you would like more information on our procedures, or if you would like to schedule a confidential consultation with one of our plastic surgeons, please contact us today.