Male Plastic Surgery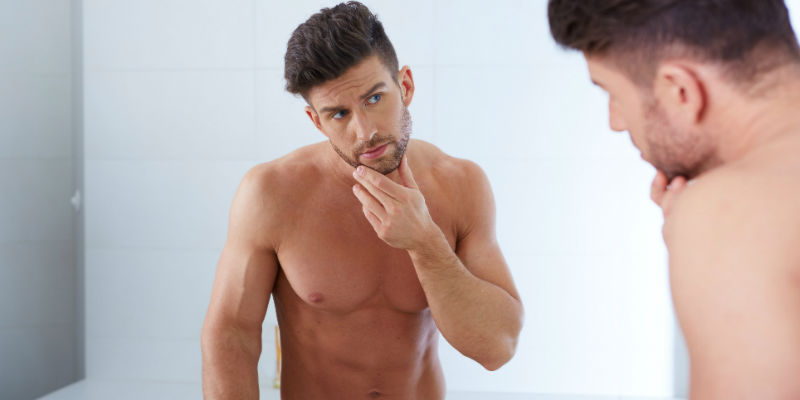 The benefits of plastic surgery and cosmetic enhancement are becoming more and more apparent to men. In fact, men are seeking out treatments to enhance the body and skin in greater numbers every year. A range of aesthetic enhancement procedures are available that can help you attain a more youthful and fit appearance, while providing results that look very natural and retain your masculinity. Dr. W. Tracy Hankins and Dr. Samuel Sohn offer procedures designed to reduce excess fat pockets that are resistant to diet and exercise, tighten the skin for a firmer and more toned look, smooth out signs of wrinkles and fatigue from facial features, reduce excess tissue and fat in the chest caused by gynecomastia, and much more. Our board-certified plastic surgeons strive to give all of our patients safe, confidential treatment with results that do not look like you've "had work done." With surgical and non-surgical cosmetic enhancement options available at our practice, we can help you achieve your goals and look as young as you feel.
Body Contouring
Advanced body contouring options can improve a number of issues you may be having with your appearance. It's very common for men to experience stubborn fat deposits or loose, inelastic skin that can appear in virtually any body area. Our plastic surgeons offer a number of procedures that can reduce fat pockets, eliminate excess skin, and tighten the remainder for a more contoured and fit look. We also provide options such as male breast reduction, a procedure designed to diminish the effects of gynecomastia for a flatter appearance to the chest. Plus, for men who have recently lost a significant amount of weight, we offer comprehensive body contouring treatments that can get rid of excess skin folds and give your body a smoother and more toned appearance.
Facial Rejuvenation and Skin Care
With facial rejuvenation and skin care treatments from our practice, you can enhance the look of your skin and even add new contours and definition to your facial appearance. Our plastic surgeons can help you reduce wrinkles and fine lines, diminish signs of exhaustion and stress, and improve areas of the skin affected by sun damage and discoloration. We can also reshape the nose for better balance between facial features, reduce the appearance of prominent ears, and tighten the skin of the neck for a more youthful aesthetic. Plus, Dr. Hankins and Dr. Sohn offer a number of non-surgical treatments that can help you attain your goals without the need for invasive surgery and long recovery times. Our injectable treatments are often very quick, in-office procedures that can significantly diminish signs of age and add volume to facial features such as the lips and cheeks.
If you would like more information on our procedures, or if you would like to schedule a confidential consultation with one of our plastic surgeons, please contact us today.