Tummy Tuck (Abdominoplasty)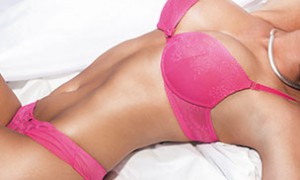 Weight gain and loss, pregnancy, and the natural process of aging can cause the skin and muscles in the midsection to stretch and bulge out. Tummy tuck surgery, medically referred to as abdominoplasty, is a procedure designed to restore the shape and contour of the abdomen to a firmer, more youthful appearance. Our board certified plastic surgeons, utilize the latest abdominoplasty techniques to reduce excess skin, tighten underlying muscles, and remove fatty tissue as needed to achieve the desired outcome. Furthermore, tummy tuck surgery can even help minimize the appearance of stretch marks. During your initial complimentary consultation, Drs. Hankins or Sohn will review your anatomic indicators and discuss your cosmetic goals to develop a personalized treatment plan that can optimize your results. With their years of experience and artistic eye, they can help you achieve the body contour you've been dreaming of.
Our experienced plastic surgeons perform a comprehensive selection of tummy tuck techniques. For more information about each, please follow the links below. If you have additional questions, or if you would like to schedule a complimentary consultation, please contact our plastic surgery office today.
Full Tummy Tuck
The most commonly performed tummy tuck procedure is the full abdominoplasty. With this approach, Dr. Hankins or Dr. Sohn will address the midsection above and below the belly button. The incision typically runs from the right hip to the left hip, and it will be placed as low as possible to keep the line hidden beneath clothes. For women who have had a cesarean section (C-section), the existing scar can often be utilized as an entry point. Our surgeon will then tighten the underlying muscles to create a smoother, flatter abdominal appearance. If needed, liposuction can be used to further contour the stomach. The skin will then be re-draped and the belly button repositioned to achieve the most aesthetically appealing and natural-looking result possible. Excess skin can then be trimmed away, and the incision closed.
Mini Tummy Tuck
A mini tummy tuck can be ideal for patients who have only a small to moderate amount of excess abdominal skin located mostly below the level of the belly button. It's important to note, excess skin or loose muscles that extend above the belly button typically cannot be addressed with this technique. A smaller, C-section type incision is made, allowing for a less noticeable scar. Furthermore, the recovery often will be faster. The belly button is left in place without alteration, and the muscles below the belly button can be tightened.
Extended Tummy Tuck
In some cases, particularly after weight loss surgery, patients will have more significant excess skin, particularly around the waist, than can be addressed by a full tummy tuck procedure. In this instance, an extended abdominoplasty may be recommended. A longer incision will be utilized in this technique, which allows our surgeons to contour the upper hip and sides of the body as well as the midsection. Liposuction typically will be used on the "love handles" to achieve a smoother, shapelier silhouette. The purpose of the longer incision is to help ensure the skin can be re-draped and closed without bunching or folding at the sutures. Because more tissue will be affected, recovery may take a little longer with this approach; however, it offers optimized results for certain individuals.
Circumferential Tummy Tuck/Lower Body Lift
The next step up is the circumferential tummy tuck, also known as a lower body lift. This procedure is more commonly performed on patients who have experienced dramatic weight loss and have excess skin all the way around the waist, as well as on the thighs and buttocks. An incision is created that spans the entire circumference of the abdomen. This allows Dr. Hankins or Dr. Sohn to tighten and elevate the skin above and below the incision line. Due to the advanced nature of this technique, a stay in the hospital or aftercare facility is recommended. In addition to achieving a flatter, firmer midsection, this operation can enhance the shape and appearance of the hips, thighs, and buttocks in one procedure.
Tummy Tuck Repair
Abdominoplasty is a complex procedure that requires extensive training and experience to perform safely and successfully. If you had a tummy tuck completed by another surgeon and you are dissatisfied with the outcome, our board certified plastic surgeons can help to improve the results. Some of the most common complaints include remaining skin laxity, tissue bunching at the incision, and an unattractive scar or belly button. We believe you should love your results, and we will make every effort to help you achieve your cosmetic goals.
Tummy Tuck Recovery
Most tummy tuck surgery techniques will be considered outpatient procedures, meaning you should be able to return home the same day. The exception is circumferential abdominoplasty, which typically requires an overnight stay in a medical facility. Bruising, swelling, and tenderness in the treated area is normal, and we will provide medication to help minimize your discomfort. While you should not bend or lift, getting up and moving around soon after surgery can help improve blood flow. We recommend you rest and relax at home for one to three weeks, depending on the extent of your treatment plan. Dr. Hankins or Dr. Sohn can let you know when it's a good idea to return to work and social activities. Furthermore, you should avoid strenuous exercise for at least a month, or as long as our surgeon recommends. While some benefits will be noticeable immediately, the final results will be more apparent about three months post-surgery. The incision scar should also continue to improve in appearance over time.
Frequently Asked Questions (FAQs) About Tummy Tuck Surgery
To assist our patients in making a well-informed decision about their cosmetic options, our plastic surgeons have provided answers to many commonly asked questions about tummy tuck surgery. If you would like additional information, we encourage you to reach out to our skilled medical team.
What can tummy tuck surgery treat?
Tummy tuck surgery, also known as abdominoplasty, is a cosmetic procedure that is designed to reduce excess skin and tighten muscles in the abdomen. Many patients choose to undergo this treatment after losing a significant amount of weight or after having children. Some people, however, simply have a genetic inclination to develop skin laxity and loose muscles in this area. Additionally, liposuction can be added to remove excess fat on the stomach area.
What is the difference between a full tummy tuck and a mini?
The primary difference between a full and mini tummy tuck is the area addressed. A full tummy tuck will enhance the appearance of the midsection above and below the belly button. In a mini tummy tuck, only the area below the belly button is treated. The mini tummy tuck procedure is ideal for individuals with minimal excess skin. If the concerns, which include muscle laxity, extend beyond the belly button, a full abdominoplasty is typically recommended.
What is the difference between a tummy tuck and liposuction?
Liposuction and tummy tuck surgery are two distinct procedures. That said, they can be used together. Liposuction is used to remove excess fat on virtually any area of the body. A tummy tuck tightens and tones the midsection. Liposuction cannot firm the skin or reduce excess skin, nor can it tighten loose muscles. If your only concern is unwanted fatty tissue, liposuction alone may be sufficient. However, if you have loose skin, muscles, and excess fat in the abdomen area, a tummy tuck often will optimize your outcome.
How long will recovery last?
Most patients can return home the same day as their operation. In general, you should take about one to two weeks off from your routine activities, although this estimate may vary depending on your unique treatment plan. You should also avoid strenuous exercise for at least a month, or as long as our surgeons recommend. Swelling may continue for several months to a year, although the majority of the swelling should subside after three to four months. The scar should gradually fade with time as well.
Will my scars be noticeable?
We understand that you want to be comfortable in all types of clothing. This is why our surgeons take great care to place the incision low enough on the hips so as to be unnoticeable in regular clothing. In many cases, they are able to hide the mark below the visible line of swimsuits and underwear. It's important to note that while the scar may never completely fade away, it can soften to the point of being inconspicuous, especially with the help of laser skin resurfacing. Our surgeons will discuss your options during your initial consultation.
Will I be able to still have kids after the procedure?
We encourage women to wait until they've finished building their families before considering having tummy tuck surgery. This procedure should not limit your ability to become pregnant or give birth; however, many of the concerns that are treated by a tummy tuck may redevelop as a result of having an additional child. Of course, should you decide to have another child, we can offer treatment options to address any cosmetic concerns you wish to have attended to in the future.
How much does tummy tuck surgery cost?
Every treatment plan at Hankins & Sohn Plastic Surgery Associates is tailored to suit your unique needs and goals. As a result, the cost of tummy tuck surgery will vary depending on the details of your plan. We understand that patients often compare quotes from several practices before making a decision. It's important to ask what's included in the estimate. The final total for a tummy tuck surgery will include a surgeon's fee, anesthesiologist's fee, and hospital or medical facility fee. Many practices provide only the surgeon's fee. It is our policy to provide detailed cost information to help you make the best decision for your needs, goals, and budget. To further assist you, we offer financing options if you would prefer the option of paying for treatment in a series of installments.
Every procedure is customized to suit your needs and goals. If you would like to know more, or if you would like to schedule a complimentary consultation, please contact us today.