Breast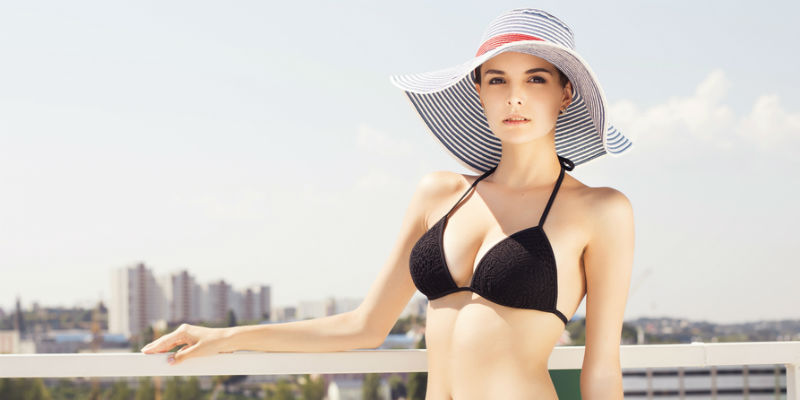 Breasts are a very important component of human health and sensuality. The perfect breast is in part defined by the characteristics of an individual's body as well as the particular preference of each person. There are a variety of plastic surgery options available for women who desire to improve the appearance of their breasts. These breast enhancement treatments include breast augmentation, breast lift (mastopexy), combined breast augmentation and breast lift (augmentation/mastopexy), breast reduction, correction of inverted nipples, nipple reduction, and areolar reduction.
We encourage you to explore the following links to learn about our breast procedures. You can also find out more by scheduling your complimentary appointment with one of our doctors. Contact our office at (702) 948-7595.
Breast Augmentation
Increase the size and enhance the shape of the breasts with breast augmentation surgery. We offer the most advanced silicone and saline breast implants available and customize every procedure to best suit your needs and goals.
Breast Augmentation with Mastopexy (Lift)
If childbirth or the natural process of aging has altered your breasts, breast augmentation with lift can restore the fullness and youthful shape of your breasts while maintaining your original size (or going larger).
Breast Implants
We offer a comprehensive selection of saline and silicone breast implants, including the popular "gummy bear" style, in a wide array of sizes, shapes, and profiles. We can help you find the perfect pair.
Breast Lift (Mastopexy)
Elevate the breasts and restore their volume without implants using breast lift surgery. This procedure is often chosen by women wishing to restore their breasts to their pre-pregnancy appearance.
Breast Reduction
Heavy, overly large breasts can cause pain, lower your confidence, and reduce the ability to enjoy many activities, as well as limit clothing options. Breast reduction from our extensively trained surgeons can help.
Breast Reconstruction
Breast reconstruction can help women regain confidence and feel whole again after a mastectomy or lumpectomy. We offer the latest techniques that can achieve natural-looking results.
Breast Revision
There are many reasons why a woman may want to have breast revision surgery, from desiring a different size or type of implants to wanting to remove her implants. In some cases, it may be necessary to replace the implants after capsular contracture or a rupture occurs.
Inverted Nipple Treatment
Correct one or both inverted nipples with the latest techniques. Our surgical approach can provide lasting results for a more aesthetically appealing look for both men and women.
Male to Female (MTF) Breast Augmentation
Let our medical team help you transition into the body that better matches who you are inside. Male to female breast augmentation can assist you in accomplishing one stage of that journey.