About the Practice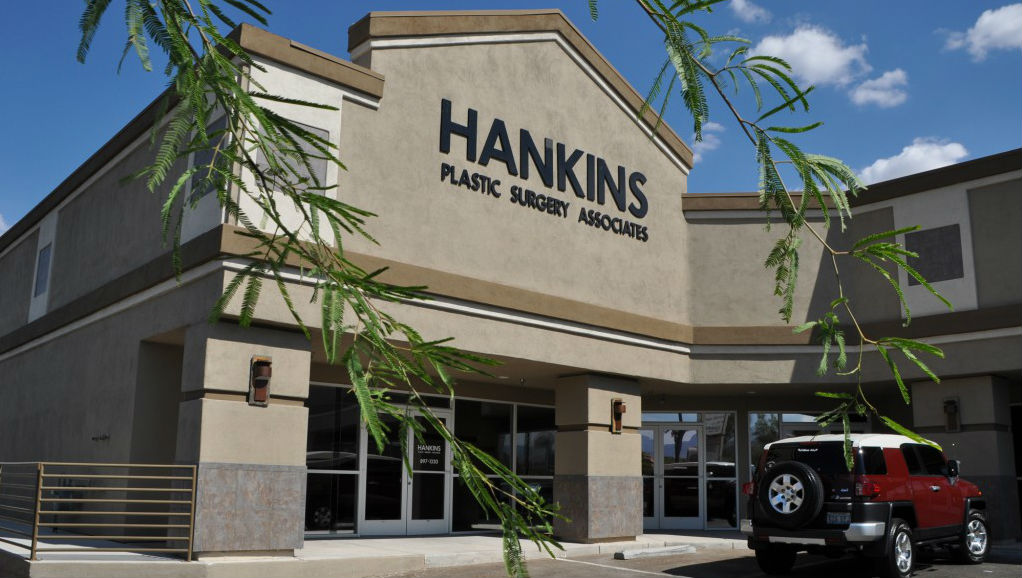 At Hankins & Sohn Plastic Surgery Associates, our board certified plastic surgeons, W. Tracy Hankins, MD and Samuel M. Sohn, MD, believe in patient safety, world-class results, and compassionate care. With this commitment in mind, we invite patients from around the world to experience the art and science of plastic surgery through the hands, hearts, and minds of Dr. Hankins and Dr. Sohn. At our practice, we work to make this process as pleasant as possible, with the patient as our absolute focus, and strive to provide concierge level attention to detail. With this objective in mind, we have assembled a uniquely dedicated staff, trained to anticipate and to ease any problems or concerns. Furthermore, we only use physician anesthesiologists to help ensure the highest level of comfort and safety possible during and after surgery. We seek to minimize discomfort while maximizing beautiful, lasting results.
Our experienced medical team is proud to be at the forefront of plastic surgery techniques, passing on our knowledge, expertise, and extensive skill to provide the absolute best in surgical and non-surgical care. Our surgeons have comprehensive training and a full armamentarium of plastic surgery knowledge to help your realize your dreams.
Financing Options
As a convenience to our patients, we work with a number of medical financing agencies that offer affordable rates and appealing terms. If you would prefer to pay for your treatment in a series of monthly installments rather than all at once, one of the following options may be right for you.
CareCredit® Healthcare Financing

CareCredit® offers a wide range of appealing financing packages to suit the diverse needs of modern patients. Qualified applicants have access to low and no-interest payment plans, and there are no upfront costs or prepayment penalties. The authorization process is simple and straightforward, and approved individuals can receive up to $25,000 towards their desired treatment plan. For more information, please visit the CareCredit® website or speak with one of our friendly and knowledgeable team members.
Prosper Healthcare Lending

Prosper HealthCare Lending is the premier financing company in the healthcare industry. With over $3 Billion borrowed and over 250,000 people empowered, this is a name and a program you can trust.
Here are some of the benefits you'll receive with a loan from Prosper Healthcare Lending:
Immediate decisions for loans under $35,000
Term options out to 84 months (affordable monthly payments)
No collateral required
No prepayment penalties
Fast & easy loan inquiry process
100% Confidential
Call (702) 948-7595 today to receive more information or to schedule your complimentary consultation with Dr. W. Tracy Hankins or Dr. Samuel M. Sohn, and let us show you the difference that a skilled plastic surgeon can make.