Out of Town Patients
Information for Out-of-Town Patients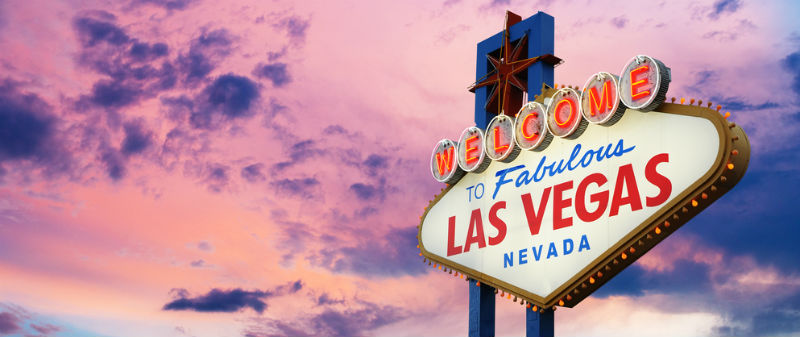 In addition to enjoying the Las Vegas sun and resorts, patients fly in from various parts of the country to see our board certified plastic surgeons, Dr. Hankins and Dr. Sohn for their cosmetic surgery needs. Whether they visit our surgeons for face, breast, body, or skin treatments, they want to make sure that each and every one of their out-of-town patients feels welcome in the office as well as in Las Vegas. There is so much to see and do in the area, and our skilled medical team is willing to go to great lengths to ensure that patients make the most of their stay, including booking your hotel accommodations, explaining all the attractions that our city has to offer, or helping you find a peaceful place to relax and unwind after surgery.
If you plan on arriving from out of town, let us help you schedule your complimentary visit. Contact us today for more information.
How to Book Your Surgical Stay in Fabulous Las Vegas
At Hankins & Sohn Plastic Surgery Associates, we are dedicated to making things easier for you. Our out-of-town patients are pleased to discover that we take care of planning the surgical procedures, as well as the entire visit to Las Vegas. If you are from out of town, there are four steps to planning your operation:
Email/Phone Consultation – Out-of-town patients can email their cosmetic concerns to our practice, which should include up-to-date digital photos of the areas of their bodies that they would to address. Dr. Hankins or Dr. Sohn will review the photos and discuss all cosmetic surgery options with the patient on the phone or via email.
Payment – Once the doctors have talked with the patient about his or her surgical options and an operation date is set and confirmed by both parties, the patient should email all personal information to our practice. Payment by check or credit card is due two weeks before the procedure. We offer a variety of financing options to make your operation more affordable. Contact our practice to learn more about the specific financing options that are available to you. In addition, we can help you book your entire Las Vegas stay.We work with a number of hotels to provide you with accommodations of the highest quality.
Pre-operation Visit – Once patients arrive in Las Vegas, they will meet with Dr. Hankins or Dr. Sohn for a pre-operation visit. At this time, the doctor will discuss the entire procedure with the patient and complete a thorough examination. Patients will also have the chance to discuss any questions or concerns they may have regarding treatment.
Recovery – Our surgeons highly recommend that you remain in the Las Vegas area for a period of time after the operation; the timeframe varies per procedure performed. Doing so can help us keep track of your healing during the crucial initial stages of the recovery process. For certain procedures, Dr. Hankins and Dr. Sohn recommend that patients stay at an aftercare surgical facility, a serene retreat that can house individuals as they recover. Our practice also works around your schedule when planning post-operative follow-up appointments.
The Road to a Peaceful Recovery
In order to promote a successful recovery, Dr. Hankins and Dr. Sohn recommend a variety of relaxing places to stay at in Las Vegas after your operation. Our friendly and knowledgeable team can book rooms and other accommodations for you at a number of hotels and even at a local recovery retreat center.
TLC Care Center
Our practice works closely with TLC Care Center, a peaceful and luxurious place to recover and relax after your cosmetic treatment. TLC is a recovery retreat that features professional nursing and staff members who are on call 24-hours a day and are solely committed to providing patients with attention of the highest quality. Please contact our office to learn more about TLC Care Center or to book a stay there.
Recommended Hotels
There are many excellent hotels which our office recommends, because they allow for easy access both to the office in Henderson and to the nearby Las Vegas Strip attractions. Many of these hotels also offer special rates and discounts for Dr. Hankins's and Dr. Sohn's patients. Our staff will be glad to book rooms and other accommodations at the following hotels at your request:
Green Valley Ranch Resort
2300 Paseo Verde Parkway
Henderson, NV 89052
702.617.7777
Personal Private Nursing Care
For patients who are unable to travel with a companion to assist with transitions to and from the office and surgery center, and who require assistance in the immediate post-operative period, a personal nurse can help take care of your needs. We contract with some of the best in the Las Vegas Valley, and we will be happy to book your private nurse if needed.
Things to Do and See in Las Vegas
Bellagio Fountains
This show is a light and sound show, coupled with the fountain display. This takes place in front of the Bellagio Hotel and is acceptable for everyone of all ages.
Gallery of Fine Art at the Bellagio
Located in the heart of the Bellagio you'll find the Gallery of Fine Art. Stop by and visit the current exhibits to see the artworks that have come from museums as well as private collections. Definitely a must-see for art enthusiasts.
Eiffel Tower Replica
The view from this vantage point is amazing, and you can even take the time to visit the restaurant in the tower if you are interested in having a little dinner as well. Take a virtual tour at the base of the Paris Las Vegas.
Las Vegas Space Flights
The zero gravity Las Vegas experience is now available for those who wish to feel weightless. A specially designed Boeing 727 will perform effects of a real space flight including flying smaller parabolas that recreate lunar gravity.
The Volcano Eruption at the Mirage Hotel
These shows run every 90 minutes, starting at 4 and ending at 11:30pm, at the Treasure Island Hotel and Casino.
The Fremont Street Experience
This show is perhaps one of the most energetic of the free things to do in Las Vegas. Taking up a large portion of Fremont Street and using some of the largest screens in the world, this show is good fun and entertainment for individuals of all ages.
Treasure Island Sirens Show
These shows run every 90 minutes starting at 4 and ending at 11:30pm at the Treasure Island Hotel and Casino.
Largest Golden Nugget
In Downtown Vegas, you can see the largest golden nugget in the world at the Golden Nugget Las Vegas Hotel. Open 24 hours a day.
Gaming Classes at the Las Vegas Hilton
If you are planning on gambling, these 30 or so minute classes can be fun and educational. Most of them are free. You will need to inquire on class times at the Las Vegas Hilton.
Visit the Strip
There is so much to see right on the main strip of Las Vegas Boulevard. Considered the "heart" of Vegas, discover casinos, shops, activities, hotels, and one-of-a-kind sights on this walkable main roadway of the city.
Las Vegas Sky Diving
If the thrill of the blackjack table isn't your bag, or the dealer at the casino is taking too much of your money, strap on a parachute for some Las Vegas sky diving! Enjoy a picturesque view of Sin City and its beautiful surroundings while freefalling from 10,000 feet in the air. There will always be time to find that dealer and get your money back.
Gondola Ride at the Venetian
Experience a little bit of Italy in Nevada. Ride through the Grand Canal in an authentic Venetian gondola as you go under the bridges, pass by the cafes and more. Your gondolier even serenades you with a song to make the experience that more romantic.
Imperial Palace Auto Collections
Home to one of the world's largest and finest collection of antique, classic, muscle, and special-interest cars, the Auto Collections at the Imperial Palace is not to be missed! For car enthusiasts, this is heaven. Cars are available to look at and, if your pockets are deep enough, to purchase as well.
Big Shot at the Stratosphere
For those looking for a great thrill, add the Big Shot ride on your things to do in Vegas at the Stratosphere hotel. This ride will launch you 160 feet straight up in a mere 2.5 seconds with a speed of about 45 mph, which is basically 4Gs of force. Then drop to 0Gs and bungee up and down to return back to the launch pad. Beware that this ride is not for the faint of heart!
These are just some of the many things that Las Vegas has to offer our out-of-town guests. Check out the Vegas.com website for additional sights and sounds and ideas on what to do while you're in Las Vegas!
We can go the extra mile to help you plan your operation and vacation in Las Vegas. Contact Dr. Hankins and Dr. Sohn today to get started on the planning process.