Breast Reduction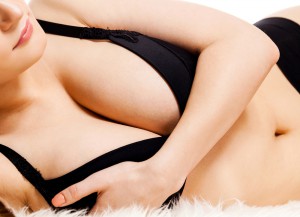 Overly large breasts can cause a number of different medical problems, including neck and back pain, skin rashes and irritation, shoulder grooving from bra support straps, breathing problems, and issues with posture. In addition, there may be associated psychological issues that affect one's self-image and self-esteem. The breast reduction procedure is designed to alleviate these problems, providing physical relief while improving the aesthetic appearance of the breasts. If you are wondering about breast reduction, Hankins & Sohn Plastic Surgery Associates can provide you with a better understanding of the procedure itself, including when to consider breast reduction, the manners in which it is performed, and the type of result that can be expected. During your initial complimentary consultation, our board certified plastic surgeons, Dr. Hankins and Dr. Sohn, will discuss your concerns and goals and develop a customized treatment with your needs in mind.
It's natural to have a lot of questions about breast reduction, and our friendly and knowledgeable team is happy to help. Contact our practice today for more information or to schedule a complimentary consultation with one of our plastic surgeons.
Who is a Good Candidate for Breast Reduction?
Breast reduction is an operation that is typically performed to relieve discomfort brought on by large, pendulous breasts. The physical complaints brought on by oversized breasts often interfere with the patient's daily activities, cause pain, and limit their ability to function normally. The procedure typically will be performed after the breasts are fully developed. In select cases, however, it can be completed earlier if the breasts are severely interfering with the woman's lifestyle or causing extreme physical discomfort. Regardless of the age that a patient is prior to a reduction, ideal candidates will be mature enough to understand the surgery and its potential risks, and they will have realistic expectations about the post-operative result.
Risks of Breast Reduction
Dr. Hankins and Dr. Sohn have an excellent track record of patient safety. As a surgical procedure, it's important to know breast reduction does come with some risk. During your initial consultation, our surgeons will discuss the details of your singular treatment plan and help you to become well informed about all aspects of the procedure. Additionally, they will address any concerns you may have and answer your questions as they arise. At Hankins & Sohn Plastic Surgery Associates, we pride ourselves on our frank discussion with patients regarding surgical procedures, options, and the reality of the achievable post-operative result.
Planning Your Surgical Procedure
During your initial consultation, we will complete a thorough review of your medical history and perform a physical exam to properly evaluate the best surgical approach for your needs. Some of the physical concerns that can affect the technique used include quality of the skin, previous breast surgeries, age, position and size of the nipple, and overall breast size and width. There are several breast reduction options available, and we will customize treatment to optimize your result.
Breast reductions are performed under general anesthesia, provided by our board certified anesthesiologists. You will be asleep throughout the entire procedure. Surgeries are performed at Sunrise Hospital and Medical Center, Las Vegas Regional Surgery Center (Pecos and Flamingo), or at Flamingo Surgery Center (Eastern and Flamingo), on an outpatient basis.
The costs involved with a Breast Reduction can often be mitigated through your insurance company. However, this may require that a certain minimum of breast tissue be removed at the time of surgery; your insurance policy may vary. A pre-authorization may be required by your insurance company as well. Our plastic surgeons do not participate in any insurance plans, but they do regularly perform surgeries for patients enrolled in these plans. You may have a higher deductible or copay as a result of using an out-of-network physician. Please discuss this further with one of our insurance specialists for further details. We also offer financing options in the event insurance covers only part or the procedure, or if you prefer another option.
Preparing For Your Surgery
Depending on your physical condition and medical history, you may be required to undergo a mammogram prior to breast reduction surgery. Other testing, such as an electrocardiogram, chest X-rays, or another pre-operative evaluation, may also be requested. Laboratory work will need to be completed prior to surgery, to ensure that you are not anemic. Our medical team will ensure that you receive proper instructions on how to prepare for surgery, including information on eating, drinking, smoking, and taking medications and/or herbal supplements. As this is an outpatient surgery, you will need to arrange for someone to drive you home after the procedure, and you may need assistance at home for several days afterwards.
The Surgery
There are several prominent techniques for breast reduction, but the procedure most commonly performed by Dr. Hankins and Dr. Sohn is the Vertical or Short-Scar Technique. This approach involves the use of an incision around the areola, as well as an incision extending vertically down the breast, creating a "lollipop" shape. Very rarely, a full "anchor-pattern" incision will need to be used, which will utilize the former two incisions and add a horizontal incision in the breast fold. This may be necessary for extremely large breasts, and to allow the physician to achieve an aesthetically pleasing shape while removing enough breast tissue and skin to effect a positive change. Through these access incisions, Dr. Hankins or Dr. Sohn will remove excess fat, skin, and breast tissue, and move the nipple and areola up into a higher position. Liposuction may also be utilized to remove breast and fatty tissue from isolated areas, including the armpits or lateral breast. Almost all sutures used during surgery will be dissolvable, so there will be no stitches to remove afterwards.
Breast Reduction Recovery Process
After the procedure, you will be wrapped in an ACE bandage. In very rare cases, drains may be placed within the breast tissue. If so, they are typically removed within the first 24-48 hours. Some discomfort for the first several days is normal, and these effects can last a week or more. To enhance your experience, we will provide prescription medication to manage your pain. You will follow-up in our office within the first 24-48 hours, and at this time we will remove the bandage, inspect the suture lines, and rewrap you in a support bra. The bra should be worn 24-hours a day, except for when you need to shower or for other hygiene reasons, until the swelling mostly resolves. You may have significant bruising and swelling after surgery, which will gradually fade over the course of the recovery process. You can typically shower 24-48 hours after surgery. Some loss of sensation in the nipples is also normal. While some patients may lose some feeling in this area, in most cases sensitivity should return over time.
Getting Back to Normal
After the immediate post-operative period, you should avoid any heavy lifting for four weeks. We do encourage you to be lightly active, however. Most patients are able to return to work or their social schedule in about two weeks, but this is dependent on your activity levels. Exercise should be limited to stretching, bending, and light activity until your energy levels return and your stamina increases. During this period, you will need a good athletic bra for support. Sexual contact should be avoided for a period of six weeks after surgery, as arousal may cause your incisions to swell, and there may be increased and painful sensitivity to the breasts as a result. Crusting or small amount of drainage from the incisions is normal after surgery; however, if you have any unusual symptoms, such as increased or severe pain, bleeding, or abnormal swelling, do not hesitate to contact our doctors for evaluation.
Final Results
The majority of the soft tissue swelling and bruising should improve within the first few weeks. However, it may be up to a year before your breasts settle into their final expected shape. Even after this period of time, the shape of the breasts can still fluctuate in response to changes in your weight, pregnancy, or hormones. Your back or neck pain, or other physical complaints, should be greatly improved after the surgery. Although we try to make the incisions as inconspicuous as possible, the scars will be permanent, and they may remain red and visible for a year or more. Eventually, as the scars mature, they become less noticeable. We also offer laser skin resurfacing options to further reduce the appearance of these marks.
Patients are often very pleased with the improvements attained via breast reduction surgery. Not only can it help you look better in your clothes, you should also have improved breast proportion and shape. We encourage you to be patient during the healing process and give yourself the time you need to acclimate to the new you.
We invite you to contact our office to learn more about breast reduction and to schedule your complimentary appointment, at (702) 948-7595. Our friendly and knowledgeable medical team is standing by.