NeoGraft® Hair Replacement System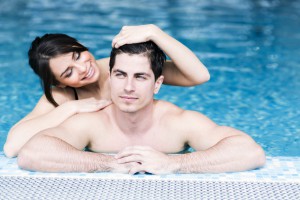 Hair loss is a condition experienced by millions of people, both men and women, and this common concern can have serious effects on self-esteem. In the past, treatment options included preventive care creams, invasive surgical measures, and other methods that offered a less than ideal outcome. Today, there is NeoGraft®. This technologically advanced hair replacement system uses minimally invasive techniques to restore your own natural hair with little to no scarring or downtime. Our board certified plastic surgeons, Dr. W. Tracy Hankins and Dr. Samuel M. Sohn, offer this revolutionary procedure at our state-of-the-art practice. Contact us today to schedule your consultation with our skilled surgeons or to receive additional information about NeoGraft®.
The NeoGraft® Procedure

Hair transplantation is a process in which healthy, growing hair follicles are moved from the donor area and placed in the balding region. These transplanted follicles should then continue to produce natural hair. There are many different types of male and female pattern baldness, which are measured according to a system called the Norwood Scale. As long as there is sufficient donor hair, virtually all types of alopecia – the medical term for baldness – can be addressed by using the NeoGraft® procedure.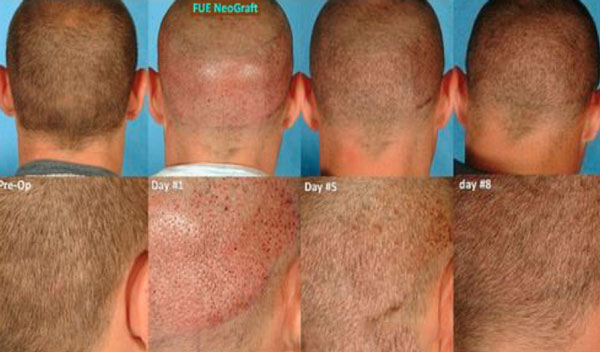 While traditional methods of hair transplantation rely on manually transferring large strips of hair, NeoGraft® utilizes an innovative hair harvesting technique called Follicular Unit Extraction (FUE). FUE acquires between one and three follicles at a time. Old-fashioned hair "plugs," by comparison, often included up to 20 follicles. NeoGraft®'s automated system enhances the collection process and allows our plastic surgeons to precisely place hair follicles where you need them most. Additionally, Drs. Hankins and Sohn can adjust the pattern and angle of each follicular unit to achieve a natural-looking result in the most efficient, comfortable, and safest manner possible.
Benefits of NeoGraft®
NeoGraft® revolutionizes hair transplantation, and many of the drawbacks of older techniques are eliminated with this approach. Benefits of the NeoGraft® system can include:
Hair loss treatment for the head or body

No knives, staples, or stitches required

Rapid procedure and recovery time compared with manual transplantation

Ideal option for patients desiring a short hairstyle

Natural-looking results

Minimal discomfort

No linear scars
NeoGraft® Recovery
By harvesting a few hair follicles at a time, NeoGraft® can avoid leaving behind an obvious linear scar. In fact, there typically will be no noticeable marks remaining after recovery. Once the procedure is complete, you may notice small red dots where the follicles were harvested. This will fade as your hair regrows, often in as little as about a week or two, depending on your hairstyle. You may experience some mild swelling and bruising in the donor and/or treated area, which should subside over a few days. Discomfort should be minimal. After about two-to-three weeks, the transplanted follicles will shed—this is to be expected. This shows that hair is going through the normal growth cycles. New growth will begin again in three-to-four months. After this point, you should produce hair normally and you can style it however you like. Although some patience is required, the final outcome speaks for itself.
If you have additional questions about the NeoGraft® Hair Replacement System, please contact our office today. Our friendly and knowledgeable medical team can provide additional information or help you schedule a consultation.