Dr. Samuel M. Sohn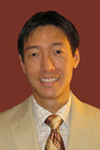 Dr. Sohn has been with Hankins & Sohn Plastic Surgery Associates since 2008, hailing originally from Southern California. He is one of the few fellowship trained plastic surgeons in Las Vegas, which required completing an extra year of rigorous aesthetics training at the New York Eye and Ear Infirmary with some of America's top cosmetic, plastic and reconstructive, oculoplastic, and facial plastic surgeons.
Dr. Sohn is skilled in all facets of aesthetic surgery, with a particular emphasis on facial rejuvenation, breast aesthetics, body contouring, and liposuction.  Due to his experience and skill, he has been selected as a training physician for state-of-the-art liposculpture techniques, and he has written prolifically on the topic. Furthermore, Dr. Sohn is a Member of the American Society of Plastic Surgeons (ASPS), and is a board certified Diplomate of the American Board of Plastic Surgery.
As a native of Southern California, Dr. Sohn graduated with honors from Stanford University, where he majored in Biological Sciences. He then earned his MD from the highly respected Medical College of Virginia, in Richmond, where he was awarded numerous scholarships for academic excellence. Dr. Sohn then completed his General Surgery and Plastic Surgery training at the oldest, most established, and highly regarded community-based plastic surgery program in the nation, at GRMERC/Michigan State University. An interest in cosmetic surgery led him to the prestigious New York Eye and Ear Infirmary of Mount Sinai, where he was invited to further hone his skills as a Fellow in Aesthetic Surgery. While in New York, he had the opportunity to work with some of America's top plastic surgeons, perfecting his techniques in breast surgery, body liposculpture, and facial rejuvenation.
Dr. Sohn's philosophy is that plastic surgery is as much art as it is medicine, and the seamless blending of the two to achieve a beautiful and natural result is the ultimate goal for his patients. Dr. Sohn believes that every individual is unique, and the surgical plan and consultation must reflect and respect this individuality to ensure the results are aesthetically pleasing, undetectable, and tailored specifically to the needs of the patient.
Dr. Sohn received extensive training in the latest techniques modern plastic surgery offers, and he has had the privilege of working with and learning alongside the nation's top plastic surgeons from coast to coast. Coupled with real-world experience, he consistently strives to stay at the forefront of a dynamic field that is always moving forward, to keep himself and his patients well-informed about the best surgical techniques available.
Dr. Sohn's attention to detail is designed to provide superlative care and results. He listens attentively to each patient's needs and aligns their desires with realistic expectations. As a result, he can perform some of the safest and most effective procedures available with the least amount of discomfort and downtime.
For more information about Dr. Sohn and his experience, or to schedule a complimentary consultation, call or email our office today.
Education and Affiliations
Undergraduate:
Stanford University, Stanford, California – Bachelor of Science degree in Biology with Departmental Honors
Graduate/Medical:
Medical College of Virginia/Virginia Commonwealth University, Richmond, Virginia – Doctor of Medicine Degree
Residency:
Michigan State University/GRMERC, Grand Rapids, Michigan – General Surgery Residency
Michigan State University/GRMERC, Grand Rapids, Michigan – Plastic Surgery Residency
The New York Eye and Ear Infirmary, New York, New York – Aesthetic Surgery Fellowship
Academic and Professional Affiliations
Sunrise Hospital and Medical Center, Las Vegas, Nevada – Chief of Plastic and Reconstructive Surgery
St. Rose Dominican Hospitals (St. Rose, San Martin, De Lima) – Staff Plastic and Reconstructive Surgeon
Assistant Professor of Plastic and Reconstructive Surgery – Touro University, Henderson, Nevada
Societies, Memberships, and Affiliations
American Society of Plastic Surgeons
Diplomate of the American Board of Plastic Surgery
Publications/Presentations
"Latissimus flap salvage of partially failed TRAM flap breast reconstruction" – Plastic and Reconstructive Surgery – August 2007 – TRAM Paper
"Sternal Salvage with Rigid Fixation in the Setting of a Massive Mediastinal Aortic Pseudoaneurysm"
Journal of Plastic, Reconstructive & Aesthetic Surgery – October 2008
"Laser-Assisted Lipolysis with SelectPulse 1064nm Nd:YAG System" – Syneron Case Study, LipoLite Paper
"Management of Lower Extremity Traumatic Wounds" – Sunrise Hospital and Medical Center Trauma Grand Rounds – August 2010
"Differential expression of Type I and Type II Transforming Growth Factor-? receptors in human adult and fetal fibroblasts" – The Medical College of Virginia, Aesculapian Research Fellow, Wound Healing Laboratory
"Investigating the differential expression of hyaluronan receptors in fetal and adult tissue" – The Medical College of Virginia, Aesculapian Research Fellow, Wound Healing Laboratory
Visit Dr. Sohn's website at: www.drsamuelsohn.com
Patient Reviews
RealSelf Patient Reviews of Samuel Sohn, MD
RealSelf Q&A with Samuel Sohn, MD
*Individual Results May Vary