Thigh Lift
Page Updated: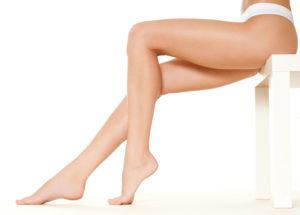 A thigh lift, also called thighplasty, is a surgical procedure performed to reshape and contour the thighs by removing excess fat and skin from the upper and mid-thigh. Loose skin and loss of firmness in the thighs can develop after pregnancy, significant weight loss, bariatric surgery, or as a natural result of aging. Even after committing to a diligent diet and exercise regimen, some people struggle to achieve the thigh shape and contour they desire. The Board Certified Plastic Surgeons at Hankins & Sohn are Las Vegas thigh lift specialists with experience in providing patients with firmer, slimmer thighs with advanced thigh lift procedures. At our Las Vegas practice, we offer crescent thighplasty, or inner thigh lift surgery, as well as a medial thigh lift, sometimes called a traditional or full thigh lift.
Benefits of Thigh Lift Surgery
Feel more comfortable in jeans, pants, skirts and active-wear
Avoid rashes and discomfort from thighs chafing against each other
Remove or reduce stretch marks from the inner upper thigh area
Smooth and tighten thigh skin, reducing or removing ripples and wrinkles
Reduce or remove stubborn fat pockets post weight loss
Look and feel more youthful and fit
Types of Thigh Lift Surgery
Dr. Hankins, Dr. Sohn, and Dr. Jaiswal offer personalized treatment plans, which may include a crescent or "minimal" thigh lift technique or a traditional full thigh lift. During your consultation appointment, your surgeon will recommend which type of thigh lift surgery will best meet your goals.
A crescent, or minimal, thigh lift uses a crescent shaped incision that follows the inner groin crease. The incision usually begins in the groin crease near the front of the thigh and continues toward the back of the thigh, ending near the buttock fold.
A full thigh lift has the same crescent incision; however, there is a second incision that runs downward from the groin along the inner aspect of the thigh. Liposuction can be performed at the same time if needed to remove additional fat.
In both procedures, excess fat and skin are removed. Once the desired thigh size and contour are achieved, the incisions are closed using dissolvable suture for the deeper tissue layers. Lastly, the outermost skin layer is closed with sutures, or stitches. Every effort is made to gently redrape the skin, suturing it with as little tension as possible to minimize pressure on the incision and scarring.
While both crescent and traditional thigh lifts are highly effective, the traditional thigh lift has the added benefit of allowing access to the mid and lower thigh. For patients with excess fat and loose skin around the mid thigh and upper knee area, a traditional thigh lift is often the procedure of choice. For those whose concerns center around the upper thigh a crescent thigh lift may be the right choice. Questions like these will be answered at the consultation.
Thigh Lift Recovery
Although your thighs will be slimmer immediately after surgery, there is likely to be some swelling, bruising and discomfort along with bulk from dressings. Your thighs may also be wrapped in compression garments.
Managing your aftercare is key to ensuring you have a beautiful result. This may include managing drains (for excess fluid – common with liposuction), compression garments, antibiotics and incision bandages. Given that the incision and dressings are in the groin and inner thigh, keeping the areas clean and dry is critical to proper healing.
For the first two weeks, activities are limited to ensure you do not stress the sutured areas. Even the stress of gravity from walking and sitting can stress the incision areas. When moving, go slow and try not to strain yourself. It is best to have someone stay with you to ensure you are able to manage your aftercare with as little effort and strain as possible.
Over the first two months your activities will return to normal, increasing incrementally as the tissues heal and strengthen. Your rate of healing and level of discomfort will guide you as you return to normal activities. Swelling usually resolves completely within three to five weeks; however, the compression garment may be worn for up to a month to optimize thigh contour and shape. You may also be given topical recommendations (gels, creams or massage) to soothe the skin, aid in healing, and minimize scar formation.
Results from a Thigh Lift
After a thigh lift surgery, patients often say the best result is feeling free to wear slim-cut pants, swimsuits, and other clothing that they previously felt uncomfortable in. Patients also enjoy a more proportionate figure. Scarring from thigh lift surgery is typically very easy to conceal. Our surgeons always place incisions carefully to minimize visible scarring, and caring for your incisions and protecting them from sun exposure will help them fade.
Planning Your Thigh Lift Procedure*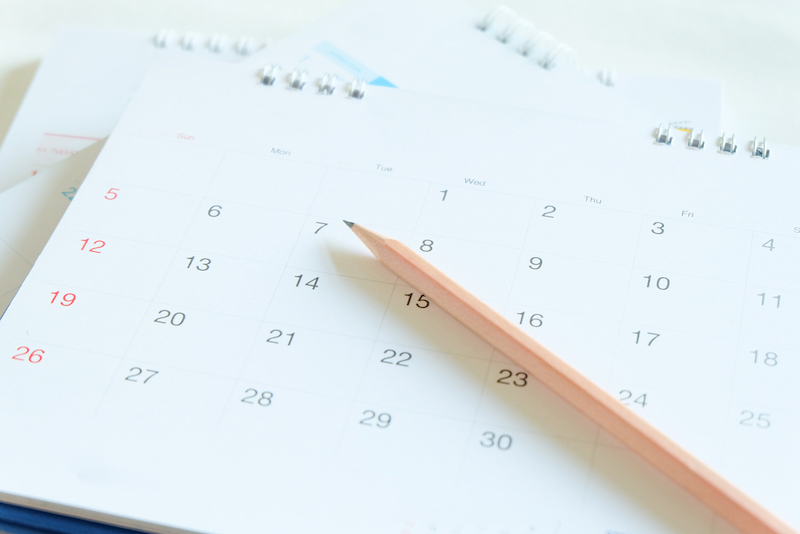 Average Cost: $8,500 – $12,000
Average Procedure Time: 2 hours
Average Recovery Time: 2 weeks
Post-Op Consultation: 2 months
*Your treatment plan at Hankins & Sohn Plastic Surgery Associates will be customized to meet your needs and your individual experience will vary depending on a number of factors. All information provided on this page is an estimate of typical time and cost and does not represent an offer or guarantee of pricing or availability. Please schedule a consultation appointment to discuss which options may apply to you.
Frequently Asked Questions About Thigh Lift Surgery
Will a thigh lift get rid of my cellulite?
While some fat will be removed as part of the thigh lift procedure, it will not remove cellulite. Cellulite occurs as a result of the tightening of bands of connective tissue that run from below the skin surface through the fat layer and tether to the lower tissues. This tightening causes a pucker or dimple that is identified as cellulite. A thigh lift does not release or remove the bands of connective tissue that create the pucker. However, we do offer a non-surgical procedure called VelaShape™ that is FDA approved to reduce the appearance of cellulite.
Will thigh lift surgery give me a "thigh gap"?
A thigh lift can result in a thigh gap. However, if you are otherwise happy with the shape and contour of your thighs and want only to create or increase the gap between your thighs, our surgeons may suggest one of our surgical contouring procedures such as liposuction, or one of our non-surgical procedures like CoolSculpting. If appropriate, these options can be discussed at the consultation.
Can other procedures be combined with a thigh lift?
It is very common to combine other body procedures with a thigh lift. Some of the most common combinations are adding a thigh lift to: a Mommy Makeover (breast lift and tummy tuck), brachioplasty (arm lift), abdominal liposuction, or a BBL (Brazilian Butt Lift). Thigh lifts may be combined with non-surgical procedures as well, most often CoolSculpting of the abdomen, flanks or tummy.
What are the risks associated with thigh lift surgery?
All procedures carry some level of risk. Thigh lift risks are similar to most surgeries performed under anesthesia, and include: bleeding, infection, damage to healthy tissues, poor healing, numbness, and unfavorable scarring. Potential thigh lift risks also include asymmetry, deep vein thrombosis, and the need for a second procedure.1 While no procedure is risk-free, your safety is the top priority of our surgeons during every step of your care.
Am I a Candidate for a thigh lift?
If you are troubled by excess fat and skin on your thighs, have relatively stable weight, do not smoke and are in good health you may be a candidate for thighplasty, also known as a thigh lift. Regardless of whether your your thighs have lost their shape due to pregnancy, weight loss, or aging — it is possible to restore the shape and contour you once had with a thigh lift.2 A consultation appointment is the best way to determine if a thigh lift is right for you.
Contact Hankins & Sohn for Thigh Lift Surgery in Las Vegas
If you are interested in thigh lift surgery, contact our office for a free consultation with one of our experienced and Board Certified Plastic Surgeons. You can click the Contact button on this site or call us at 702-948-7595.
References
1 https://www.plasticsurgery.org/cosmetic-procedures/thigh-lift/safety
2 https://www.plasticsurgery.org/cosmetic-procedures/thigh-lift/candidates