Breast Implant Removal (Explant Surgery)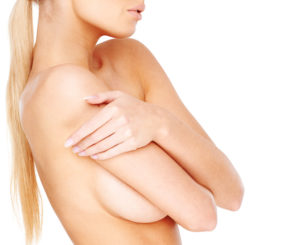 If you are considering having your breast implants removed, it is important to understand your options. The Las Vegas breast implant removal specialists at Hankins & Sohn understand that there are many reasons that breast augmentation patients may decide to have their breast implants removed. Also known as explant surgery, this procedure should be performed by an experienced, compassionate, and board-certified plastic surgeon who can deliver the safe, natural-looking results you deserve.
En Bloc Capsulectomy Breast Implant Removal
The surgeons at our Las Vegas practice specialize in en bloc breast implant removal and total capsulectomy breast implant explantation. If you are just beginning your research into breast implant removal, these terms may be unfamiliar. However, patients who do their research into explant surgery options often decide to seek out surgeons who are experienced in en bloc and total capsulectomy techniques.
When breast implants are placed during augmentation surgery, the body responds by growing scar tissue around the implant. Within a few weeks, a layer of scar tissue creates a pocket around the implant, which is called the capsule. This capsule helps hold the implant in place and creates a barrier between the implant and the rest of the body. En bloc capsulectomy removal means that the entire capsule is removed intact. Patients who want to ensure that all implant material is removed and eliminate exposure to the implant prefer en bloc implant removal. Occasionally en bloc is not possible because the scar tissue is too thin or it has adhered to other parts of the body, such as the ribs. In those cases, your surgeon can open the capsule, remove the implant, and then remove the entire capsule or as much of the capsule as possible. They may be able to remove the entire capsule, separate from the implant, which is called a total capsulectomy.
It is possible to remove just the breast implant and leave the capsule inside the breast, the scar tissue will still remain in place, however. While that may be the right approach in certain circumstances, our surgeons generally prefer an en bloc or total capsulectomy approach. Many experts agree that en bloc removal technique is beneficial for patient health and safety.1
Reasons for Breast Implant Removal Surgery
Aesthetic Preference Styles and personal tastes change with time and some women who chose large breast implants would now like a smaller or more natural look.
Aging and Weight Changes Your proportions and body shape may change as you age in a way that increases your natural breast tissue.
Lifestyle Changes Women who become busy moms or those who commit to a more athletic routine may feel that breast implants no longer match their lifestyle.
Breast Implant Complications Capsular contracture, in which scar tissue around the implant hardens, is a common reason for breast implant removal. Breast implants can also be removed due to a ruptured implant or an infection.
Breast Implant-Associated Anaplastic Large Cell Lymphoma (BIA-ALCL) Certain types of textured breast implants have been recalled because they have been linked to an illness called breast implant-associated anaplastic large cell lymphoma (BIA-ALCL). It is important to note that this type of lymphoma, which is very rare and highly treatable, has only been associated with certain implants which are not used often in the U.S. Learn more about the recall on textured implants and FDA recommendations.
Health Concerns, Including Breast Implant Illness Some women experience autoimmune symptoms, such as fatigue and chronic pain, that they attribute to their breast implants. Clinical studies of Breast Implant Illness are very minimal — the limited information we have varies, with some researchers supporting a link between symptoms and breast implants and others refuting it or attributing symptoms to psychological factors.2,3,4 At Hankins & Sohn, we take your concerns about your health seriously and we will work with you to create a treatment plan that you are comfortable with.
Your Breast Implant Removal Consultation
Your consultation appointment with Dr. Hankins, Dr. Sohn, or Dr. Jaiswal is an important first step in your breast implant removal surgery. This is your opportunity to ask any questions you have about explant surgery. Your surgeon will review your medical history, listen to your concerns, and discuss all your options.
How Does Explant Surgery Work?
Breast implant removal is typically performed under general anesthesia. Your explant surgeon may place an incision in the same spot as your original breast augmentation incision in order to avoid new scars — this is usually possible if your augmentation surgeon used an inframammary incision, which is located in the fold under the breast. Your surgeon will then remove the entire capsule, with the implant inside for an en bloc removal. If en bloc removal is not possible, or is not part of your desired treatment plan, your surgeon will make an incision in the capsule to remove the breast implant, as well as remove the capsule in its entirety. Your surgeon will close your incision with sutures and may place drains if needed to drain excess fluid while you heal.
Explant Surgery With Breast Lift
When breast implants are removed, the breasts can appear flat or droopy. You are more likely to experience unfavorable sagging if you had very large implants, have a small amount of natural breast tissue, or if your skin lacks elasticity. You may opt to have a breast lift surgery, also called mastopexy, performed in addition to your explant surgery. Adding a breast lift to your treatment plan will give you perkier, fuller breasts that are still natural-looking. Learn more about breast lift surgery.
Breast Implant Exchange (Revision Surgery)
If you are experiencing breast implant complications, but you would still like to have breast implants, or if you would like differently sized implants, then revision surgery may be right for you. In revision breast surgery, your implants are removed and replaced with new breast implants. Learn more about breast implant revision surgery. Sometimes, additional internal suturing will need to be performed in order to achieve a beautiful and natural shape.
Recovery After Breast Implant Removal Surgery
You may experience some swelling, bruising, and tenderness after your explant surgery. Your surgeon can advise you in treating any discomfort with medication and will also give you detailed post-op instructions. You may have surgical drains in place for as little as a few days, to as long as a couple weeks, and you may be advised to wear a compression garment after surgery. In general, patients typically take one to two week off of work and you will be restricted from heavy lifting and strenuous exercise for four weeks.
Frequently Asked Questions About Breast Implant Removal
What will my breasts look like after implant removal?
Every patient will have different results after explant surgery. Your surgeon can discuss what type of results may be likely for you depending on a number of factors, including the size and placement of your implants and your age and natural breast tissue. Some patients find that their breasts look flat or deflated at first, but the natural breast tissue settles and fills out in the months after surgery. Other patients opt to include breast lift surgery in order to get the results they want. Some patients may choose to stage procedures, proceeding with removal of capsule and implant, followed 3-6 months later (or longer) with a mastopexy, depending on the patient's desires and clinical course.
What will my scars look like after breast implant removal surgery?
In many cases, it is possible to place incisions in the same place as your existing augmentation scars. If you had axillary breast augmentation, where the implant was placed through the armpit, then your surgeon will most likely make a new incision in the natural fold under your breast. Our surgeons take care to minimize visible scarring.
What are the risks of breast implant removal surgery?
Any surgical procedure comes with some risk of side effects or complications. Potential risks of breast implant removal surgery include bleeding, fluid accumulation, infection, unfavorable aesthetic result, and general anesthesia risks.5 At Hankins & Sohn, our experienced surgeons uphold the highest patient safety practices and standards.
Am I a candidate for breast implant removal surgery?
If you are suffering from breast implant complications, such as capsular contracture, if you are concerned about the health effects of breast implants, or if you simply no longer like the way implants look, then explant surgery may be right for you. Good candidates for surgery are generally healthy and non-smoking.
Contact Hankins & Sohn for En Bloc Breast Implant Removal in Las Vegas
You have options if you had breast augmentation, but you no longer want breast implants. Our compassionate and highly experienced plastic surgeons can help you feel like yourself again. Contact us for your complimentary consultation appointment.



1 National Center for Health Research. Finding a Plastic Surgeon to Remove Your Implants. Available: http://breastimplantinfo.org/finding-plastic-surgeon-remove-implants/ Accessed December 26, 2019
2 Van Nunen SA, Gatenby PA, Basten APost-mammoplasty connective tissue disease. Arthritis Rheum. 1982;25:694–697
3 Schusterman MA, Kroll SS, Reece GP, et al.Incidence of autoimmune disease in patients after breast reconstruction with silicone gel implants versus autogenous tissue: a preliminary report. Ann Plast Surg. 1993;31:1–6
4 Dush DMBreast implants and illness: a model of psychological factors. Ann Rheum Dis. 2001;60:653–657
5 American Society of Plastic Surgeons. Breast Implant Removal. Available: https://www.plasticsurgery.org/cosmetic-procedures/breast-implant-removal/safety Accessed December 9, 2019.