BOTOX®, Xeomin® & Dysport®
BOTOX® Cosmetic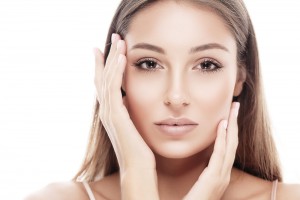 Offering rapid results and minimal downtime, BOTOX® Cosmetic, Xeomin®, and Dysport® are all cosmetic injectables that can be highly effective at reducing the appearance of facial wrinkles. The three areas most commonly treated include the horizontal lines of the forehead, the vertical lines between the eyebrows, and the crow's feet around the outer part of the eyes. These creases can often inadvertently make you appear older, tired, or even upset. These types of cosmetic injectables relax the muscles that contribute to wrinkle formation, helping to smooth the skin while making you appear more rested and refreshed. Our experienced plastic surgeons and skilled medical team can also use these treatments in other areas of the face such as the neck, chin, corners of the mouth, and for lines on the upper lip. BOTOX® Cosmetic can also be used to treat migraines and to combat excessive sweating of the armpits, palms, or scalp.
If you would like to know more about our selection of cosmetic injectables, we encourage you to contact us today. Our friendly and knowledgeable team can answer your questions and help you to schedule a complimentary consultation.
BOTOX® Cosmetic

BOTOX® Cosmetic is a non-surgical facial rejuvenation treatment administered by our skilled medical team in our state-of-the-art practice. This procedure typically only takes 15-20 minutes to perform, and the results can be seen in as little as 72 hours. BOTOX® injections work by blocking a muscle receptor from receiving a signal, thereby relaxing the muscles that contract and can form creases. As a result, the overlying skin can become smoother, achieving a more rested and youthful appearance. Over time, typically around three months, the muscle function is regained and the lines may reappear. If you would like to preserve and extend the outcome, occasional maintenance injections may be recommended.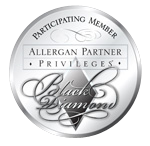 At our plastic surgery practice, we are a black diamond user of BOTOX® Cosmetic, the highest level of distinction available for the volume of BOTOX® Cosmetic that we inject annually. Both our plastic surgeons are on the faculty for Allergan, performing training sessions for other physicians interested in learning appropriate injection techniques. Due to the volume of BOTOX® Cosmetic used at our facility, you also can be assured that the BOTOX® injections you receive are mixed fresh for the greatest effect.
Xeomin®

Similar to BOTOX® Cosmetic, Xeomin® offers another minimally invasive way to address fine lines and wrinkles on the upper face by limiting muscle contractions. This treatment can smooth the appearance of crow's feet, forehead creases, brow furrows, and other common signs of aging with virtually no downtime. Furthermore, the procedure can take as little as 15 minutes, and the results are designed to be as natural-looking as possible. We take your care, comfort, and results seriously, and our experienced medical team is extensively trained in Xeomin® injections by our board certified plastic surgeons. During your initial consultation, your skilled medical professional will develop a customized treatment plan that can optimize your aesthetic goals.
Xeomin® is comprised of the same active ingredient as BOTOX® Cosmetic; however, the formula is slightly altered. As a result, individuals who have an allergy to BOTOX® injections may be candidates for Xeomin®. In most cases, selecting between Xeomin® and BOTOX® Cosmetic will be determined by your personal preferences. The treatment process for both types of cosmetic injectable should be similar. During the procedure, one of our skilled medical professionals will administer a series of injections into the treatment area. We utilize ultra-fine needles to minimize your discomfort, and cold compresses are also available to further enhance your experience. Some mild redness, tenderness, and bruising at the injection sites is normal, and these effects should subside quickly. After approximately one week, you should begin to see the benefits, which typically last between three and six months. If you love the results, occasional maintenance sessions can help you to extend the outcome.
Dysport®

Dysport® is another competitor to BOTOX® Cosmetic and Xeomin®. This product was recently introduced to the US market; however, it has been available in Europe for many years. The effect of Dysport® is similar in duration and efficacy to both BOTOX® Cosmetic and Xeomin®. As with the other two formulas, personal preference typically determines which one is the best option for you. Dysport® is priced slightly more economically than BOTOX® Cosmetic, and that may be a factor in your decision-making process. The choice is yours, and our experienced medical team will be happy to provide guidance in selecting one or another treatment if desired.
If you would like additional information about any of our cosmetic injectables, or if you would like to schedule a complimentary consultation, please contact us today.