Thermage®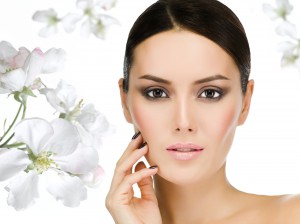 Over time, skin can lose that firm and youthful appearance many desire, but not everyone is ready for a surgical procedure to address this common concern. If you've noticed your skin developing early signs of inelasticity, Thermage® may be right for you. This innovative, FDA-approved technology utilizes radiofrequency energy to lift and tighten the skin on the face, neck, and even the body without surgery. Our board certified plastic surgeons, Dr. W. Tracy Hankins and Dr. Samuel M. Sohn, offer this non-invasive rejuvenating procedure at our state-of-the-art plastic surgery practice. When you arrive for your initial complimentary consultation, we can determine if this therapy can help you achieve your aesthetic goals.
For more information about Thermage®, or if you would like to schedule a consultation with our plastic surgeons, please contact our office today.
How It Works
Collagen is a protein found in the skin that helps it stay firm and elastic. The natural process of aging, environmental factors, and genetic predisposition can cause this essential material to deplete over time. As a result, skin laxity, wrinkles, and other cosmetic concerns can develop. Thermage® disrupts this process by using radiofrequency (RF) energy. RF energy has been shown to stimulate collagen production from deep within the skin. Gentle enough for the forehead, eyes, mid-face, and neck, Thermage® can also be used to help tighten the skin on other body areas as well.
Thermage® works gradually to achieve smoother, firmer, and more youthful-looking skin in the treated area. Depending on your unique goals, Thermage® can enhance your jawline contour, smooth fine lines and wrinkles, address under-eye bags, reduce the appearance of jowls, and even minimize signs of cellulite. In the ensuing weeks and months after treatment, you should begin to see the natural-looking effect of this therapy. A single treatment session may provide sufficient aesthetic improvement; however, most patients will need a series of treatments to achieve their desired outcome.
Recovery Experience
During the procedure, Dr. Hankins, Dr. Sohn, or one of our skilled medical professionals will draw the handheld device across the area of concern. You should feel warmth in the area being treated, but most patients report minimal discomfort. After treatment, you should be able to return to normal activities immediately. Some mild pinkness or swelling may occur, although experiences vary among each patient. These effects should gradually fade.
Thermage® can be used alone or in combination with other surgical and non-surgical techniques, including SmartLipo® liposuction, cosmetic injectables, KYBELLA™ double chin reduction, and more. During your initial complimentary consultation, our plastic surgeons will recommend the procedure or procedures that can optimize your experience based on your expressed goals.
Thermage® offers many benefits; however, one of the best ways to learn whether this treatment is right for your unique needs and goals is to talk with our doctors. Contact us today to learn more about Thermage® or to schedule a complimentary consultation.