Our Doctors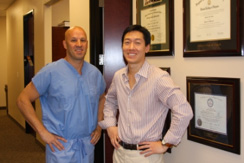 Recognized throughout the Las Vegas medical community as highly trained specialists in cosmetic and reconstructive plastic surgery, Hankins & Sohn Plastic Surgery Associates is listed among the most reputable and sought after plastic surgery groups in the United States and abroad.  Our patients benefit from the surgeons' comprehensive experience in performing a broad range of services and treatments, from simple to extraordinarily complex.  Both Dr. Hankins and Dr. Sohn actively participate in the development and advancement of the art and science of plastic surgery by participating, attending, and leading seminars on advanced procedural techniques nationwide.  Our doctors are often invited to present lectures to other plastic surgeons to discuss the latest plastic and reconstructive surgery innovations, while bringing their expertise and the cutting-edge of plastic surgery directly to you.  From radical body contouring, breast aesthetics, and laser lipolysis to advanced breast reconstruction and complex soft-tissue wound coverage, our physicians are dedicated to always being at the forefront of this ever-changing field.
Our doctors have been trained and educated at some of the most prestigious institutions in America, including Stanford University, the Cleveland Clinic, Michigan State University, Indiana University, and the New York Eye and Ear Infirmary.  They have authored articles in peer-reviewed journals, and are sought out as consultants and advisers to medical-device manufacturers for their knowledge and expertise.  They also serve as Adjunct Assistant Professors of Plastic Surgery at Touro University, helping to further the education of the next generation of medical leaders.  The plastic and reconstructive surgeons at Hankins & Sohn are dedicated to safety, excellence, and integrity.  Allow them to utilize their extraordinary skills, honed by years of experience, research, and education, to help you achieve your goals, enhance your appearance, and feel better about the way you look.
The following links will take you to detailed biographies and lists of credentials for our plastic and reconstructive surgeons here at the Las Vegas and Henderson offices.
For more information on our doctors, please visit their profile pages.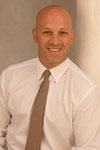 Dr. Hankins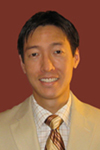 Dr. Sohn