The MedSPA
Staffed by our extensively trained medical team, our state-of-the-art MedSPA is outfitted with some of the most advanced aesthetic enhancement technology available. In addition to achieving exceptional results, we are dedicated to making your visit as pleasant as possible. Our team includes registered nurse injectors with experience administering a comprehensive range of cosmetic fillers, and Licensed Medical Estheticians proficient in the latest laser skin resurfacing techniques. The MedSPA is overseen by our board certified plastic surgeons, who emphasize our patients' comfort, safety, and results.
Whether you're seeking to enhance the look and feel of your skin, reduce unwanted facial and body hair, or turn back the hands of time, our friendly and knowledgeable team can help. Our medical spa offers an extensive selection of laser procedures, including laser hair removal, Fraxel DUAL® and Fraxel re:pair®, VelaShape™ cellulite reduction, Ultherapy®, CoolSculpting®, and Clear+Brilliant®. Additionally, our aestheticians perform rejuvenating skin treatments, such as chemical peels and microdermabrasion, which are designed to reverse common signs of aging and improve skin quality.
We have provided the following information to help you learn more about our MedSPA team's experience and qualifications. If you have additional questions, or if you would like to schedule a consultation, please contact us today.
The MedSPA Staff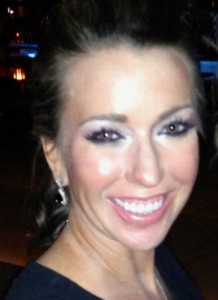 Amy Lee Bass, RN, a native of North Carolina, graduated nursing school in Wilmington in 2003. She began her nursing career in the surgical trauma intensive care unit. She continued her career working as a travel nurse throughout the country in various critical care units. Amy moved to Las Vegas in 2008 and has been working alongside Dr. Hankins and Dr. Sohn since. She has experience in inpatient intensive care, ambulatory surgical nursing, and in the private practice setting. She has recently attained status as a Certified Plastic Surgical Nurse, and works as the Surgical Nurse Supervisor for the practice.
In 2010 she joined our practice and has been working closely with both surgeons and their patients throughout the entire surgical process. She has been trained by Dr. Hankins & Dr. Sohn in the art of injectables, and has expertise with injectable dermal fillers such as JUVÉDERM®, Restylane®, Perlane®, RADIESSE®, Sculptra®, BOTOX® Cosmetic, Dysport®, and Xeomin®. She is also trained in the latest non-surgical body and facial contouring procedures, including CoolSculpting®, Ultherapy®, and Liposonix®.
Amy is a member of the American Society of Plastic Surgical Nurses, the American Association of Medical Esthetic Professionals, and the American Association of Critical Care Nurses.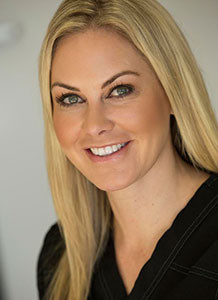 Marta Montoya is a Licensed Medical Aesthetician with over 16 years of aesthetics, laser, and skincare experience. She is a certified laser technician, and she is also certified in Advanced Medical Aesthetics. Her goals is to provide the most effective and efficient treatments, customized to your individual skincare needs to achieve the best results possible. "I want my clients to see a difference after only one treatment." Concentrating in corrective skincare, Marta utilizes chemical and laser peels, dermaplaning, micro-needling, laser resurfacing, skin tightening, and additional procedures for a broad array of skin types and conditions. Personalized treatment plans will be tailored to suit the unique requirements and complexity of concerns of each person. These customized methods are designed to address common signs of aging as well as age spots, brown spots, hyperpigmentation, texture, tone, acne, melasma, pore size, skin congestion, and other issues. "One thing I always tell my clients to do is to wear sunblock every day and a retinol every night. I care about their skin."
Product Training:
Obagi Nuderm, CRX, Clenziderm and RosaClear corrective systems.
Obagi Blue Radiesse Peel
SkinCeutical Advanced Esthetics and Skinceuticals peels
SkinMedica and SkinMedica Medical Grade Peels
Visual Changes Medical Grade Peels and products.
Physicians Choice of Arizona Medical Grade Peels and products.
Glo Therapeutics
Nia 24 Skincare
Pre and Post Op Instructions: