Face Lift / Neck Lift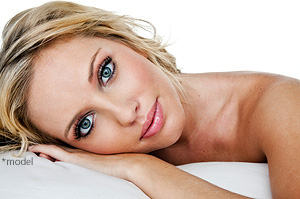 Facelift and necklift are terms used to describe a variety of different techniques to help restore youthful volume, contour, and shape of the face and neck. As you age, stresses on your face caused by gravity, sun exposure, and changes in collagen elasticity allows wrinkles to form and a youthful appearance is lost. Allow our skilled plastic surgeons to improve your cheeks, jowls, and neck. You must be aware, however, that a facelift does not stop the natural aging process – it merely helps to rejuvenate and restore a youthful appearance by simply removing excess skin and fat, creating a natural and refreshed appearance. Incisions are hidden in the hairline and in natural creases around the ear. Additional muscle tightening procedures below the skin allows our surgeons to tighten the musculature, which is key to providing you with a long lasting result. Sometimes additional procedures are concurrently performed to help provide an overall rejuvenation, so your face appears in harmony and ages well together. Additional adjunct surgeries that are often combined include browlift, eyelid surgery, or skin resurfacing procedures.
Choosing Your Facelift Surgeon
When choosing a surgeon for your procedure, make sure that they are Board Certified by the American Board of Plastic Surgery. This is the highest level of achievement and certification that the specialty allows, and indicates a high level of training and skill. Dr. Sohn and Dr. Hankins are both certified plastic surgeons. Look at the before and after photos to make sure that you are satisfied with the appearance of patients. Different techniques can provide different results, and that can be dependent on the skill and aesthetic eye of the surgeon. Beware of the gimmicks and the mass-marketed campaigns. Promises of no downtime and long lasting results are usually not accurate, and are often mutually exclusive. At Hankins & Sohn, we prefer a natural appearance – not an "operated on" look. Plastic surgery should be individually tailed to your needs, not the needs of "almost everyone". Dr. Sohn and Dr. Hankins have performed thousands of facial aesthetic procedures, and have the keen aesthetic eye and talents to help you achieve your goals.
Facelift Procedure and Recovery
Aesthetic facelift surgery lasts around two to four hours, with a recovery period from 1-2 weeks. The amount of swelling and bruising afterwards can be variable, depending on the patients. We do recommend a regimen of herbal supplements that will be provided prior to surgery to help rapidly improve your recovery.
Contact
To find out if you are a good candidate for a facelift or other facial cosmetic surgery, or to obtain additional information, contact our offices at (702) 948-7595 to schedule a complimentary appointment.