Can I Get a Facelift Without Surgery?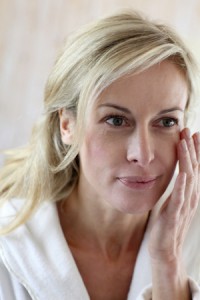 Maintaining beautiful, youthful-looking skin is something many patients desire, but not all of them are ready, willing, or comfortable with the idea of undergoing a surgical procedure to help achieve their goals. If you've been considering facial rejuvenation but aren't ready for a facelift, our skilled surgeons at Hankins & Sohn Plastic Surgery Associates offer a variety of minimally-invasive alternatives that may be right for you.
We offer a comprehensive selection of dermal fillers and cosmetic injectables that can be customized to suit your aesthetic goals and anatomic needs. JUVÉDERM VOLUMA™ and Sculptra® Aesthetic can enhance volume in areas that have begun to lose fullness, such as the cheeks and temples, while Botox® Cosmetic can diminish fine lines and wrinkles around the eyes, between the brows, and along the forehead.
In addition to cosmetic injectables, we also offer a selection of other non-surgical treatments that can further improve skin tone and texture for a more youthful appearance. Thermage®, an innovative technology that utilizes radiofrequency energy, can typically minimize common signs of aging on the face, neck, and jawline, as well as other parts of the body. Ultherapy® offers similar collagen stimulating and skin tightening effects but utilizes ultrasound energy rather than radiofrequency to achieve the results.
It's important to note, you will not receive the same results using minimally invasive treatments as you would a surgical facelift; however, if you do not want to experience the downtime associated with an operation, or if your aesthetic concerns do not merit a dramatic procedure, these methods typically can provide natural-looking facial rejuvenation.
For more information about our non-surgical cosmetic enhancements, or if you would like schedule a consultation with one of our doctors, please contact us today.