Is CoolSculpting® Right For Me?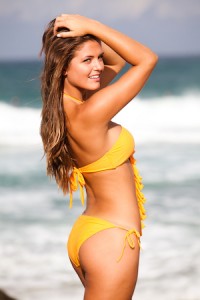 CoolSculpting® may be an ideal treatment for our patients at Hankins & Sohn Plastic Surgery Associates who have stubborn pockets of fat resistant to healthy diet and regular exercise. Though not intended to treat obesity, the procedure is designed to nonsurgically eliminate isolated fat build-ups in the entire abdomen area (from under the breast down to the waistline), love handles, hips, and bra line on the back. In addition, newer generations of CoolSculpting® may allow for treatment of more difficult areas, such as the inner thighs. Ultimately, the thought of no downtime, minimal discomfort, and a history of effective of results is what makes CoolSculpting® so appealing to our busy patients.
Though this innovative treatment can be a great alternative to traditional surgical procedures, it is vital that you understand the differences between CoolSculpting® and liposuction. During one-on-one consultations, our plastic surgeons will help you decide which body sculpting procedure is the best option for achieving your individual goals. Anyone considering CoolSculpting® should be aware that the procedure has a longer dedication period than surgery. Patience is needed during the eight to twelve weeks required before the final results can be clearly seen. The results, however, speak for themselves, and after this waiting period, you should be able to enjoy a slimmer and more sculpted figure.
Contact Our Office
To learn more about how Dr. W. Tracy Hankins and Dr. Samuel Sohn may be able to help you achieve your cosmetic goals with CoolSculpting®, please contact our office today.