Las Vegas Brazilian Butt Lift and Fat Grafting with the LifeCell Revolve (TM) System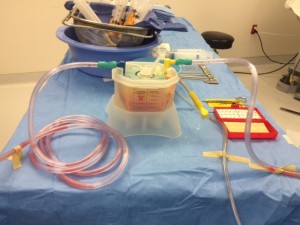 I've recently had the opportunity to utilize the LifeCell Revolve Fat Grafting System, an integrated and innovative fat processing device.  The Revolve is a single-use system, and allows for the processing of up to 800ml of fat in a closed and sterile system.  It utilizes a 200 micron mesh to strain fat, and allows an easy way to wash the fat prior to injection, to maximize fat graft viability and limit the amount of blood and oil in the lipograft.  Devices like this are helpful in obtaining beautiful and natural results with high quality fat, leading to higher volumes of fat viability during the popular Brazilian Butt Lift procedure for fat grafting to the buttocks.  It can also be helpful for high volume body or facial fat grafting, to restore volume and rejuvenate and restore a youthful breast, face, or buttock.
For our patients and for this Las Vegas plastic surgeon, only the best will do.  I will report back on the results in the future, as we become more familiar with the device and its capabilities.  We look optimistically to even greater and top ranked fat transfer viability and the best volumes of fat transfer to the buttocks for all of our Las Vegas plastic surgery and Brazilian Butt Lift patients.
–Dr. Samuel Sohn