Temporary Saline Injection for Breast Augmentation – Regional Fad?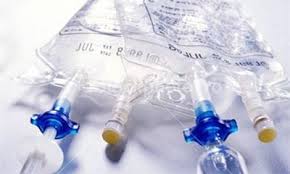 I ran across this interesting article from the New York Times, reporting on temporary saline infiltration for breast augmentation. With this procedure, the breast is numbed while awake, and saline solution is infiltrated into the breast to simulate an increase in size. The body reabsorbs the fluid, and the breast returns to its normal shape and size within a day. Some physicians in NYC are using this technique to help size patients in choosing the volume they desire for their breast implants.
While infiltration of fluid probably does not have significant long-term side effects, repeated or frequent injections may cause issues, such as electrolyte imbalance, stretching of the natural breast tissue, scar tissue formation, and standard surgical risks including bleeding, infection, scarring and numbness. In addition, studies have been performed on sizing patients, and trying on silicone implants with a bra is a very accurate method to help determine what implant size is appropriate for you. Another issue is the cost of the procedure – in NYC the cost of this procedure is $3500. In contrast, a standard breast augmentation with saline or silicone can run just a small amount more, for a more permanent result. For a temporary result, padding with silicone inserts in the bra can achieve a similar result without the risks of surgery.
All in all, this technique remains on the fringe, and is not a mainstream, cost-effective procedure or option for patients with most board-certified plastic surgeons including Dr. Hankins or Dr. Sohn. Regardless, it is interesting to note these procedures and the different techniques available for patients seeking breast augmentation in Las Vegas or around the country.
-Dr. Samuel Sohn