What to Expect After Facelift Surgery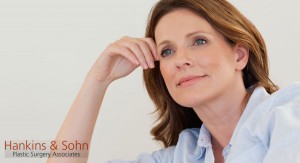 If you've decided to undergo a facelift to achieve your cosmetic goals, congratulations! You're beginning an exciting journey of self-improvement. Generally speaking, there are three major steps involved in facelift surgery: the consultation, the operation, and the recovery. The healing process is just as essential as the first two parts, and Dr. Samuel M. Sohn, our extensively
trained plastic surgeon, will detail what to expect before and after the procedure. As always, you should feel comfortable reaching out to us with any questions.
The surgery typically takes about two to four hours, depending on the techniques used. This can take a little longer if you decide to utilize fat grafting, which can restore volume to areas of the face that have lost that youthful fullness. You should be able to return home the same day as the operation, and we encourage you to take one to two weeks off of work to recover. You will experience some swelling, bruising, and tenderness, which is normal. If you're still experiencing bruising after a few weeks, you're welcome to apply makeup to hide this effect. Discomfort can be managed with prescription medication that we will provide. If you receive fat grafting, swelling may be more pronounced, as the transferred tissue needs time to adapt to its new location. There will be several post-op appointments with Dr. Sohn, who will monitor your progress and adjust your treatment as needed to optimize your results. Your care is our highest priority, and we strive to make this process as comfortable as possible.
Swelling may continue for a few months, though you should begin to notice the benefits within the first month or two. Final results will be visible after about one year. Facelift surgery offers long-lasting effects, often up to 10 years or more. To extend the outcome further, non-surgical rejuvenation procedures can help.
If you have additional questions, or if you would like to schedule a complimentary consultation with Dr. Sohn, please contact our office today.