How Long Is Recovery After Fraxel® Re:Pair and DUAL 1550/1927 Laser Treatment?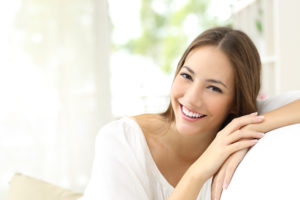 One of the many benefits of non-surgical skin rejuvenation is the relatively short recovery time. Laser therapy in particular can refresh the skin, reduce common signs of aging, and impart a radiant glow to the skin with minimal downtime. Fraxel® re:pair and Fraxel® DUAL 1550/1927 are two laser technologies available from our state-of-the-art medical spa that can address mild to severe wrinkles, sun damage, and texture issues. Downtime is a little different for each one, but both have relatively minor side effects that typically fade in under a month.
Fraxel® re:pair is the more advanced option, and this treatment can address significant sun damage and creases on the face, chest, and hands. After the procedure, there may be a small amount of pinpoint bleeding in the treated area, swelling, tenderness, and redness. While redness can continue for several weeks, the other effects usually subside with one-to-two weeks. The redness is often described as looked and feeling much like a sunburn. There will also be some flaking, as would occur after a sunburn, and this symptom is temporary.
Fraxel® DUAL 1550/1927 is a gentler treatment for less significant signs of aging. Many of the effects are similar, although there is usually no bleeding following treatment. Some swelling, tenderness, and redness in the affected area is normal and should fade within a couple of weeks. As with re:pair, the redness will seem similar to that of a sunburn, with some skin flaking that can be reduced with regular moisturizer use.
During your initial complimentary consultation, our skilled medical team will develop a customized treatment plan with your needs and goals in mind. They will also review the recovery experience with you so you can be as prepared as possible for any downtime.