How Long Will Recovery From Rhinoplasty Take?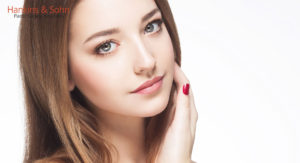 You've talked with a qualified, board certified plastic surgeon. You've figured out the cost of nose surgery, and you understand what the procedure entails. Now that you've made the exciting choice to undergo rhinoplasty, it's important for you to plan for the recovery period. Not just an opportunity for you to rest, the healing process is when your nose shape stabilizes and becomes permanent. By following all instructions carefully, you're helping to ensure a complication-free experience with results that match your discussed goals. There shouldn't be anything too difficult about recovery, but knowing what to expect can always make the downtime seem to go a little faster.
Typically an outpatient procedure, you should be able to return home a little while after the surgery is completed. You should take about a week or so off from work, and this time frame will range for each person. Additionally—and this is important—keep your head elevated above your chest during the initial healing period. We recommend stacking a few pillows to rest your head on when you're lying down. Strenuous exercise should be avoided for about one month, and you should refrain from activities that could damage the nose in particular. Think of this period as the perfect time to catch up on your reading list or Netflix® queue.
Bruising and swelling on the face is to be expected, and these effects will gradually fade. After a few weeks, noticeable signs of surgery should be gone, although minor swelling will continue for up to a year. Fortunately, you probably will not be aware of this symptom. Within a relatively brief time, you should achieve a more aesthetically appealing, better functioning nose. All it takes is a little patience. Still have questions? Simply give us a call. We're here to help.